ZeroUAV YS-X6-P 10 Waypoint Autopilot GPS Flight Control System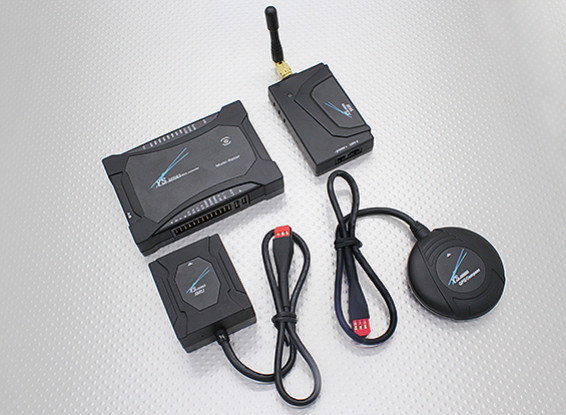 ZeroUAV YS-X6-P 10 Waypoint Autopilot GPS Flight Control System
WANT FREE SHIPPING?
Click
here
to find out more!
Report Issue
Not Cheapest?
Copy and Share the Below URL
The ZeroUAV YS-X6-P autopilot is a tremendous flight controller system for multi-rotor aircraft supporting Android/IOS and PC systems, providing excellent auto-navigation, target lock, self-leveling and position/altitude holding. It is designed for both professional and hobby applications in commercial and industrial platforms. YS-X6-P adopts ARM+FPGA classic structure, integrates high-precision sensor elements, applies advanced temperature compensation & industrial attitude arithmetic and features an ultra-fast 400MHz refresh rate to make the system more stable, efficient and reliable.

Featuring a robust design with military rank hardware and a rich expansion interface to offer future upgrades, the YS-X6-P means business! ZeroUAV has been deeply involved in UAV for more than 7 years and their UAV controller is the standard device for the China National Mapping Bureau. This system is the real deal!

Unlike the competition, the YS-X6-P offers 10 way points as standard, 8 channels for ESCs, 3 channels for pan-tilt, 8 channels for radio RX, supports S.BUS, and provides 3 communication ports. It's a totally versatile flight controller and autopilot device that can't be beat!
Features:
YS-X6-P update version now with 10 waypoints standard
Also featuring an improved accelerometer sensor and inner shock absorbtion construction yielding better performance and reliability, especially when used with large size frames.

Ultra precise altitude and GPS position hold
The YS-X6-P offers unbeatable, high precision altitude and GPS position holding making your multi-rotor flight safe and worry free. Now, you can forget about flying and focus solely on getting the best aerial shots using your onboard camera.

Ground station based on IOS and Android
YS-X6-P is equipped with a WIFI module to connect to your ground station. You can use any Android or IOS based smartphone or tablet to control all the features of your multi-rotor's autonomous flight. You can get live telemetry for all of the significant flight statistics. You no longer need to carry a heavy notebook computer with you to fly your multi-rotor camera rig. Save money by using your existing iphone or andriod based smartphone to operate the feature packed, easy to use ground station software and all of its functions.

The average range for the standard WiFi link is 300-500m, which is enough for most applications, but if you need a longer range, simply add a pair of data radios (sold separately) and get 5km range instantly. *Optional data radios coming soon.

Auto take-off and landing
Anyone can fly multi-rotors safely now using the supplied, easy to use touch, click, drag and go Flight Controls in the supplied GCS software that runs on your smartphone. With this feature, your phone is all you need to fly your multirotor with strong Altitude Hold, GPS Position hold, Return to Home and Auto-Landing features.

Click and go
Click any point on the Google Earth map on your ground station based smartphone or tablet and the YS-X6-P will get your multi-rotor there.

Auto Tracking
With a GPS enabled mobile phone or any other IOS or Android GPS enabled device, YS-X6-P can track the device and allow your multi-rotor follow it. Now if the device is in your pocket, you can keep your multi-rotor following you in the air like a faithful puppy.

Specs:
Operating voltage: 3.7~22.2V (no UBEC is required)
Dimensions;
MC: 92x61x18mm
MU: 48.5x40.5x22mm
GPS/Compass:55x11mm
2.4ghz WiFi unit: 65x40x14.5mm
Weight (w/all components): Aprox. 212grams
Way points: 10 Programmable as standard (Upgradeable)
Hover precision (Hover Automatically under GPS mode):
Vertical Direction: 0.5m
Horizontal direction: 2m
Wind resistance: - 8m/s(17.9mph/28.2km/h)
Maximum Tail Rudder angular velocity: 180degree/Sec
Maximum Tilt Angle: 25
Maximum Climb Rate: 4M/S
Maximum Descent Speed: 4M/S
Inlcuded in box:
1x Main Controller
1x IMU
1x GPS/Compass
1x 2.4ghz WiFi
1x Damper Pad
Wires/Cable
Serial 9 cable
Combine Essential Items and Save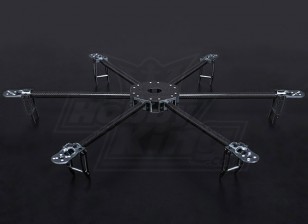 Was &nbsp 74,92 €
Now save Uložit 36,16 € 36,16 €
Special Price 38,76 € 38,76 €
You save Uložit 36,16 € 36,16 €
Was&nbsp 74,92 €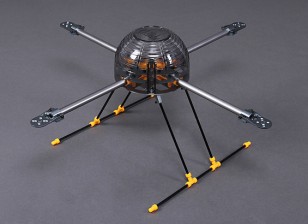 Was &nbsp 36,47 €
Now save Uložit 9,08 € 9,08 €
Special Price 27,39 € 27,39 €
You save Uložit 9,08 € 9,08 €
Was&nbsp 36,47 €