Baofeng UV-82 Dual Band UHF/VHF Radio System Set

Baofeng UV-82 Dual Band UHF/VHF Radio System Set
want FREE shipping?
Click
here
to find out more!
Report Issue
Not Cheapest?
Copy and Share the Below URL
The UV-82 is the latest offering from Baofeng that has raised the bar on ham radio technology!
Compared to previous models the UV-82 radio has a much louder speaker system (1 watt), an improved case design with larger buttons, along with a new chipset and PCB board that outperforms the range, accuracy, and output of the previous Baofeng chipsets. The UV-82 radio can be programmed with or without a PC to also work on private repeater systems.

The dual PTT is a huge leap forward in the HT technology, it allows you to transmit on 2 frequencies by the use of the rocker PTT switch. By pressing up you can transmit on "Frequency A" and by pressing down you can transmit on "Frequency B". Frequency A or B can also be used as a scanner of channels, frequencies, CTCSS and DTS tones.

The Baofeng UV-82 is suitable for use on amateur frequencies and is able to transmit on narrowband (12.5kHz) and wideband (25kHz). The Baofeng UV-82 has 1 built-in receiver but can "watch" 2 channels (semi duplex). Monitor 2 different frequencies (even on different bands (VHF/UHF)) and the radio will monitor both frequencies giving priority to the first station to receive an incoming call.

The UV-82 allows you to listen to FM Broadcast radio, while still monitoring your radio frequencies in the background. Any incoming call will be given priority insuring you never miss an important call while listening to the radio.

The Baofeng UV-82 supports the most common analog tones. It supports CTCSS, DCS, and DTMF calling methods. Set-up your calling methods to call by group tones. Tone calling (private line) is required by most repeater applications and the UV-82 supports the latest standards.
The Baofeng UV-82 has an internal VOX (voice operated transmit) function for convenient hands-free operation and can be used in conjunction with an earpiece and mic (included). The VOX level and VOX delay time are adjustable to your needs.

You can program your Baofeng UV-82 exactly how you want it, there are 128 programmable memory channels, you can add or remove channels from scanning list using the downloadable software. You can give channels alphanumeric names, using your PC. The radio has 2 power levels (5 watt maximum), allowing you to choose how far you can communicate.
Stay in contact with the Baofeng UV-82.
Note: Please check local regualtions prior to use.

Features:
• 25KHz/12.5KHz switchable
• FM Radio (65.0MHz-108.0MHz)
• Large LCD display
• Built in LED flashlight
• High / low RF power switchable
• Voice operated transmission (VOX)
• 50 CTCSS / 104DCS coder & tone searching
• Dual standby
• PC programmable
• Wide/narrow band (25kHz / 12.5kHz)
• Transmitter time-out timer (TOT)
• High / low TX power selectable
• Busy channel lock-out (BCLO)

General Specs:
Frequency Range: 65-108MHz(FM Receive only),136-174MHZ and 400-520MHZ (TX/RX)
Channel No: 128
Frequency Stability: ±2.5ppm
Antenna: High gain dual band antenna
Antenna Impedance: 50Ω
Operating Voltage: DC 7.4V
Mode Of Operation: Simple or semi-duplex
Antenna: SMA - Female
Earpiece: Kenwood Plug type
Dimension: 132 x 60 x 35 mm
Weight: 238g
Power adapter: Input: AC100-240V, 50-60Hz
Output: DC10V / 500mA

Transmitter:
Output Power: 5W / 1W (max 5 watt)
Modulation Mode: 16kΦF3E / 11kΦF3E
Maximum Deviation: 5kHz (Wide) / 2.5kHz (Narrow)
Spurious Radiation: 7μW
Adjacent Ch. power: ≤-65dB(Wide) / ≤-60dB (Narrow)
Pre-emphasis Characteristics: 6dB
Current: ≤1.6A (5W)
CTCSS/DCS Deviation: 0.5±0.1kHz (Wide) / 0.3±0.1kHz (Narrow)
Intermediation Sensitivity: 8-12mv
Intermediation Distortion: ≤10%

Package included:
1 x Baofeng UV-82 dual band FM transceiver
1 x 7.4V/1800mAh BL-8 battery
1 x Power adapter
1 x Belt clip
1 x Hand strap
1 x Battery charger
1 x User manual
Accessories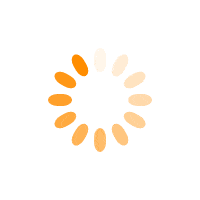 Now save save $0.00 $0.00
$14.33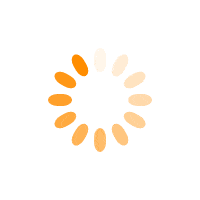 Was &nbsp $13.80
Now save save $3.81 $3.81
Special Price $9.99 $9.99
You save save $3.81 $3.81
Was&nbsp $13.80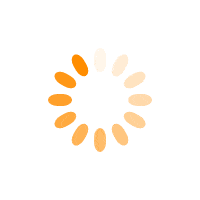 Now save save $0.00 $0.00
$14.33