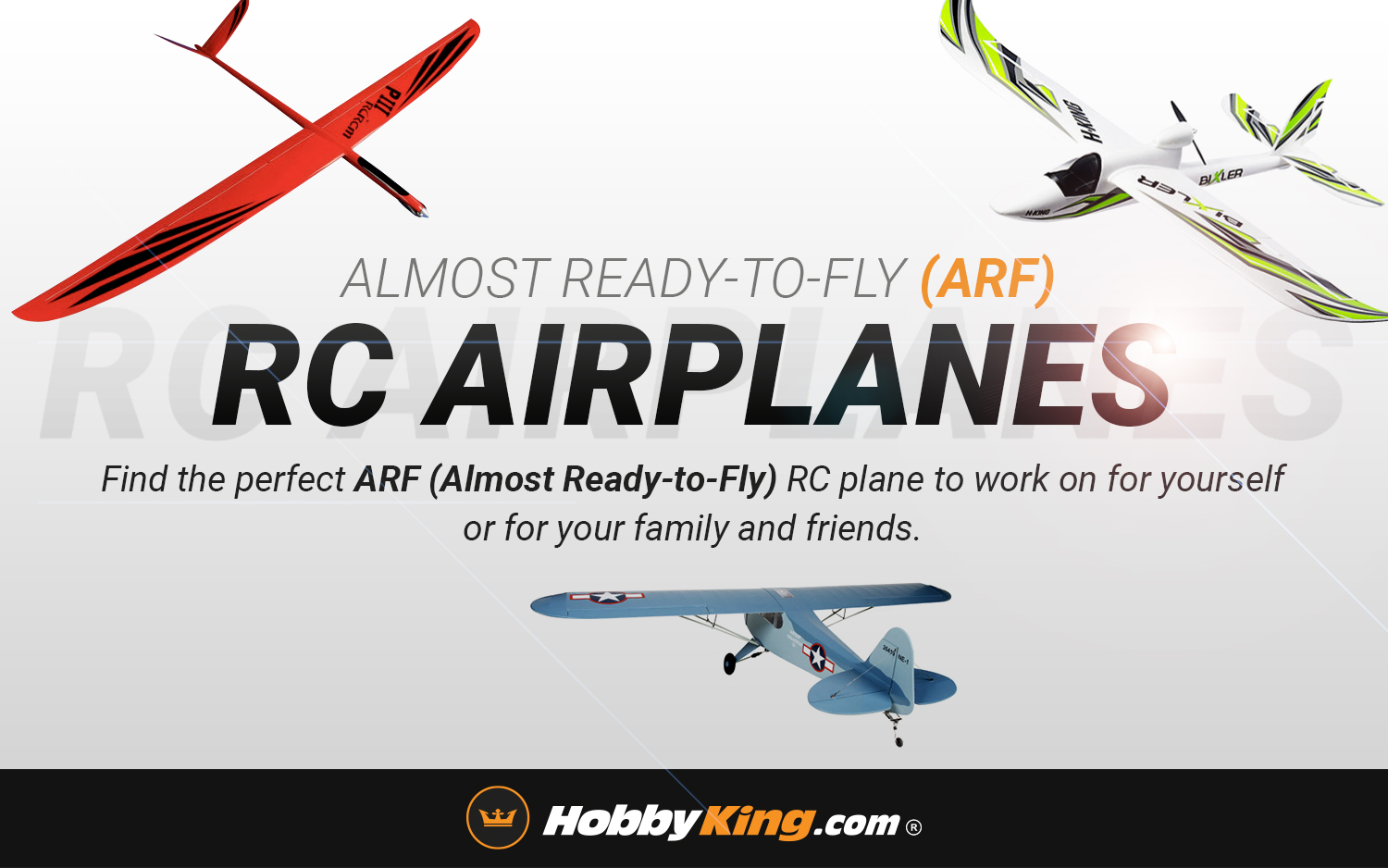 Find the perfect ARF (Almost Ready-to-Fly) RC plane to work on for yourself or for your family and friends. Here are some ARF RC airplane models that are quality-built for maximum fun. From gliders, balsa, and warbirds, to large-scale beauties, which ones will you choose as your next RC project.
Keep in mind that Almost Ready-to-Fly (ARF) radio control planes are mostly built. All you need is to customize your plan with your preferred servos, power system (ESC, motor, battery, charger), and radio system (receiver and transmitter). ARF planes are for pilots looking to build a unique flying experience. Also, be sure to check out the RC plane's product page for additional requirements or recommendations.
Hear it First: Join our Mailing List
Sign up to receive new product updates, exclusive discounts, news, and more!