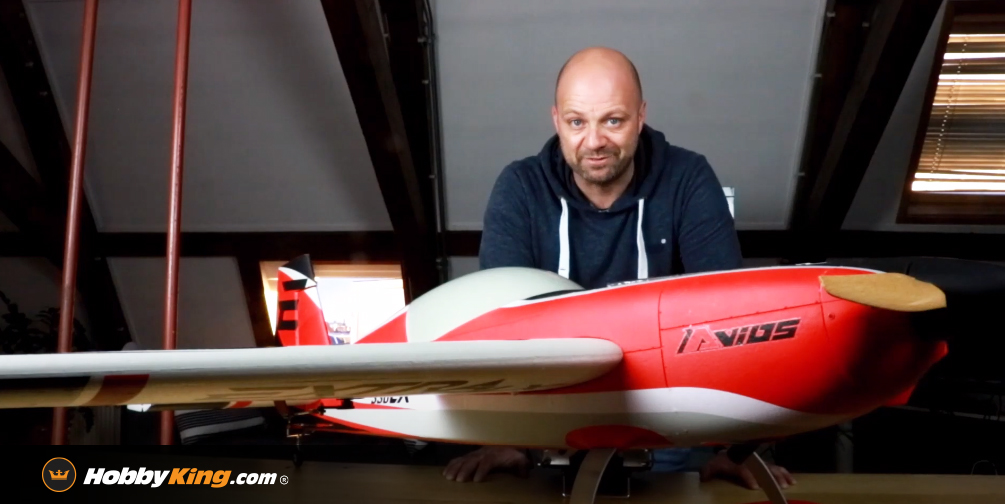 Let's introduce you to Tom De Weerdt, chairman of the Electronica en Modelbouw Club Rozenburg (EMCR) in the Netherlands, a Belgian Air Force veteran, and a 3D pilot who had been invited by Stuart to help in the development of the Avios Extra 330LX V2.
Tom and Stuart first worked together back in 2015 to set-up and establish the HobbyKing Live NL events, so they already had a well-oiled relationship on which to base their next collaboration.
Improvements defined through this collaborative process and tested by Tom resulted in a model with a more efficient power system, strengthened airframe, refined controls, and a stunning yet practical scheme to make the V2 a model made BY 3D pilots, for 3D pilots.
We caught up with Tom about his work on the Avios Extra 330LX V2, how he got into it, and why he loves it.
1. Can you tell us what is the Avios Extra 330LX V2?
The Avios Extra 330 LX V2 is a 1420mm (54") scale model of the Extra 330LX ideal for classic and 3D aerobatics and one of the more scale representations out there.
2. What is the best feature of Avios Extra 330LX V2 in your opinion?
It's handling, hands down. It is the best handling EPO plane I've ever flown. Realistically, the high-end balsa 3D models in this size range will outperform the Extra - mainly because of a lower wing loading (weight), but it's closer than you would imagine. It is extremely stable around the roll axis, flying knife edge is easy and comfortable, subsequently, point-rolls, slow rolls, etc. are as well.
That makes it a perfect plane to progress in aerobatics as well, when training knife-edge you don't have to worry about roll or getting off heading and can just focus on mastering the rudder input needed for an even knife-edge flight. It's very stable in harrier as well, low and slow 3d is a joy. Finally, because of the crisp response to inputs, the Extra performs high-energy maneuvers like a champ.
3. What were your first impressions of the model?
Wow, I really must think back, I flew the CNC prototype for the V1 around 3 or 4 years ago. I knew Avios was onto something straight away, that first prototype flew so well already (for a CNC model). The rock-solid knife-edge stood out especially even at that time, so it was nice to be brought back to help identify and test with Stuart the true changes needed in the Avios Extra 330LX V2 to improve the model further.
4. Tell us something we don't know about the model?
An enormous amount of testing has gone into finding the right powertrain for the plane. The motor on the V1 prototype was so massively overpowered that it was almost impossible to fly slow 3D with. We ran into issues with the production motor as well. Only when we toned that power down we were able to "tame the beast" and only then did the Extra start to blossom as a true 3D machine. Too much power does exist.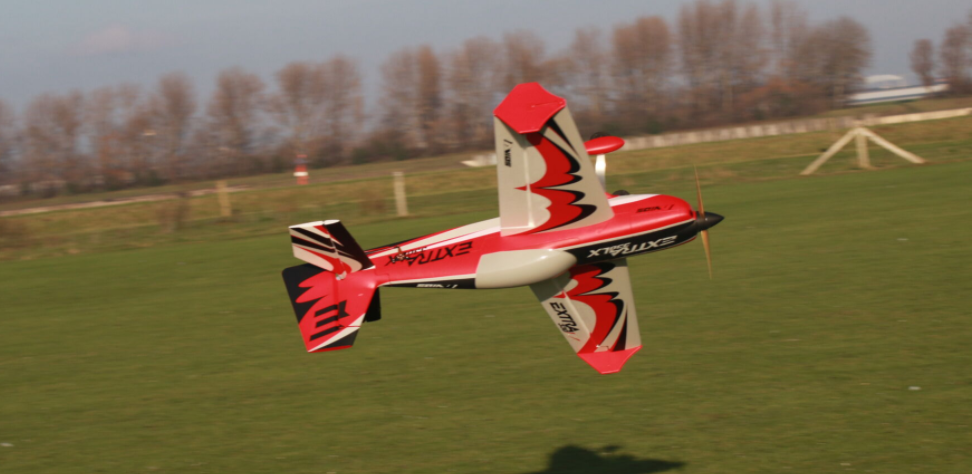 5. Any tips for pilots considering the Avios Extra 330LX V2?
For Novice pilots: Start out on 4s and make the switch to 5s once you feel like you've really mastered the basics on 4s. The 5s require more throttle control so it will be easier to learn the basics with a bit less power. For experienced 3D pilots: I don't need to give you advice, you'll feel comfortable with the Extra straight away and it will do whatever you tell it to do. Just fly it as you stole it.
6. Tell us something most people don't know about flying 3D or 3D models?
It's not as hard as it looks, it just takes time and determination to master. It's all just a matter of reprogramming your brain to train the right reflexes. Take it one move at a time and get some advice on which moves to train first and you'll be able to learn it as well!
7. What is a popular myth about 3D pilots?
I think we are seen as cowboys by many, while it actually takes control and much attention to detail to set your plane upright and to perform maneuvers right.
8. What do you enjoy most about flying 3D?
In "regular" flying you use the laws of physics (gravity, fluid dynamics) to fly the plane. In 3D you get to say: To hell with that, I've got a motor and big surfaces and I'll do whatever I want!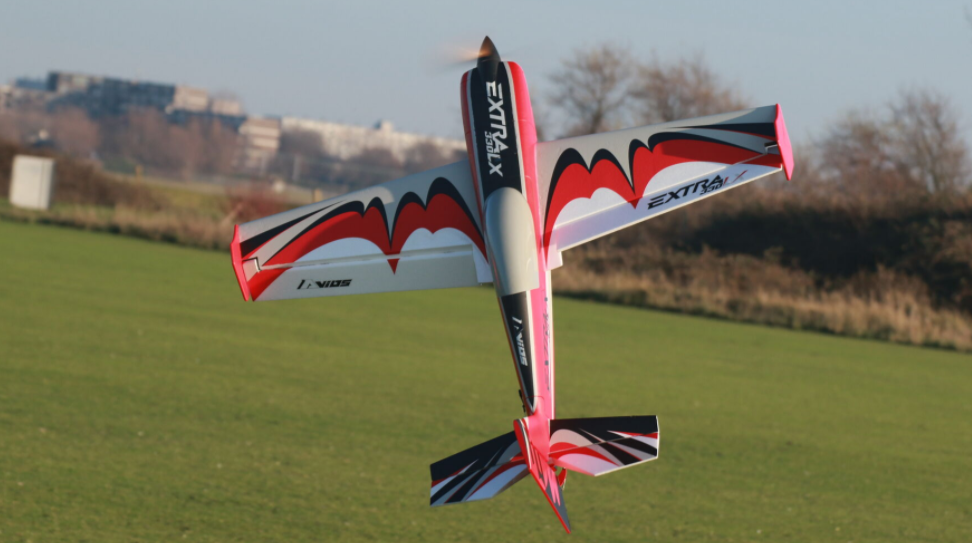 9. Funniest moment when flying 3D?
The speaker at an RC show convincingly applauded me for "a display of extraordinary control" when my tail touched the ground ever so gently in a rolling harrier. Big applause from the crowd…I would have described that unforced error and subsequent near-crash much differently myself!
10. Any other final pointers, comments, or suggestions you have for pilots of the Avios Extra 330LX V2?
Absolutely! Lower is always better! Hope you enjoy flying the Extra as much as I do!
---
The Avios Extra 330LX V2 (PNF) 3D Aerobatic Airplane EPO 1420mm (56") is now available, at HobbyKing.com.
---
Hear it First: Join our Mailing List
Sign up to receive new product updates, exclusive discounts, news, and more!