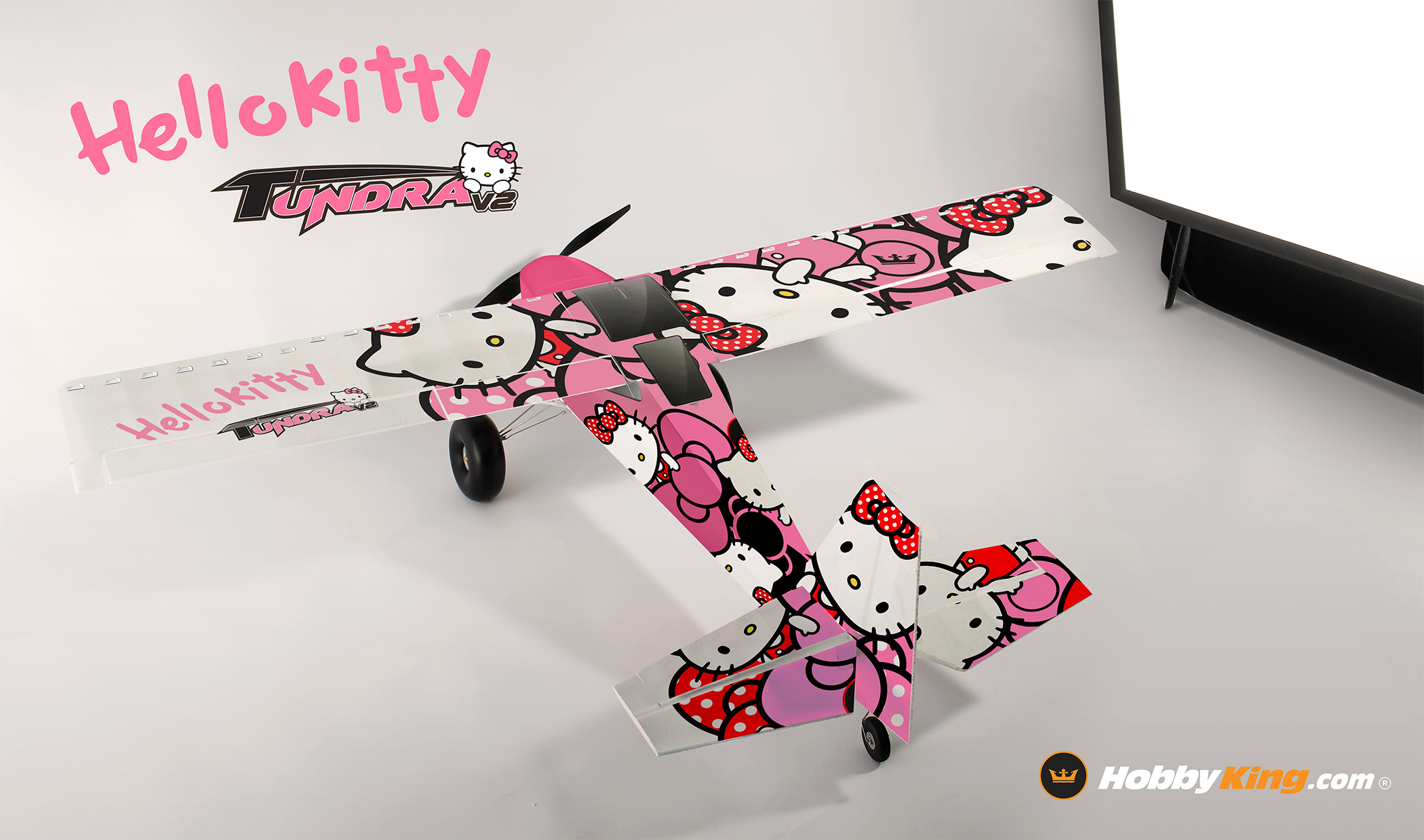 HobbyKing® and Sanrio® Collaborate to Launch New Durafly Tundra V2 x Hello Kitty®
This fun-filled collaboration with Sanrio's most iconic character - Hello Kitty - celebrates the first convergence between Japanese cutesy pop-culture, with the radio-controlled industry
HONG KONG, April 1, 2021 /PRNewswire/ -- Today, HobbyKing®, one of the world's leading eCommerce RC hobby stores, and global lifestyle brand Sanrio®, have announced the launch of the Durafly Tundra V2 x Hello Kitty radio-controlled (RC) plane. The Durafly Tundra V2 x Hello Kitty special edition featuring a never-before-seen Hello Kitty livery designed specifically for the Tundra.
This collaboration is the first of its kind for HobbyKing®. "Hello Kitty is an international icon beloved for putting smiles on children's faces," HobbyKing® Director and CEO Anthony Hand said. "This collaboration is a great fit as our underlying aspirations are similar and in such strange times, I believe our combined efforts can inject more style and fun into the community."
Yoko Kumada, Director of Brand Marketing at Sanrio® commented, "Sanrio® has been warming people's hearts for 60 years and HobbyKing® has been doing the same but in different ways. We share a similar mission, so together, we stand committed to developing memorable experiences that expand beyond our current reach, and to establish a new community of fans."
About Durafly Tundra V2 x Hello Kitty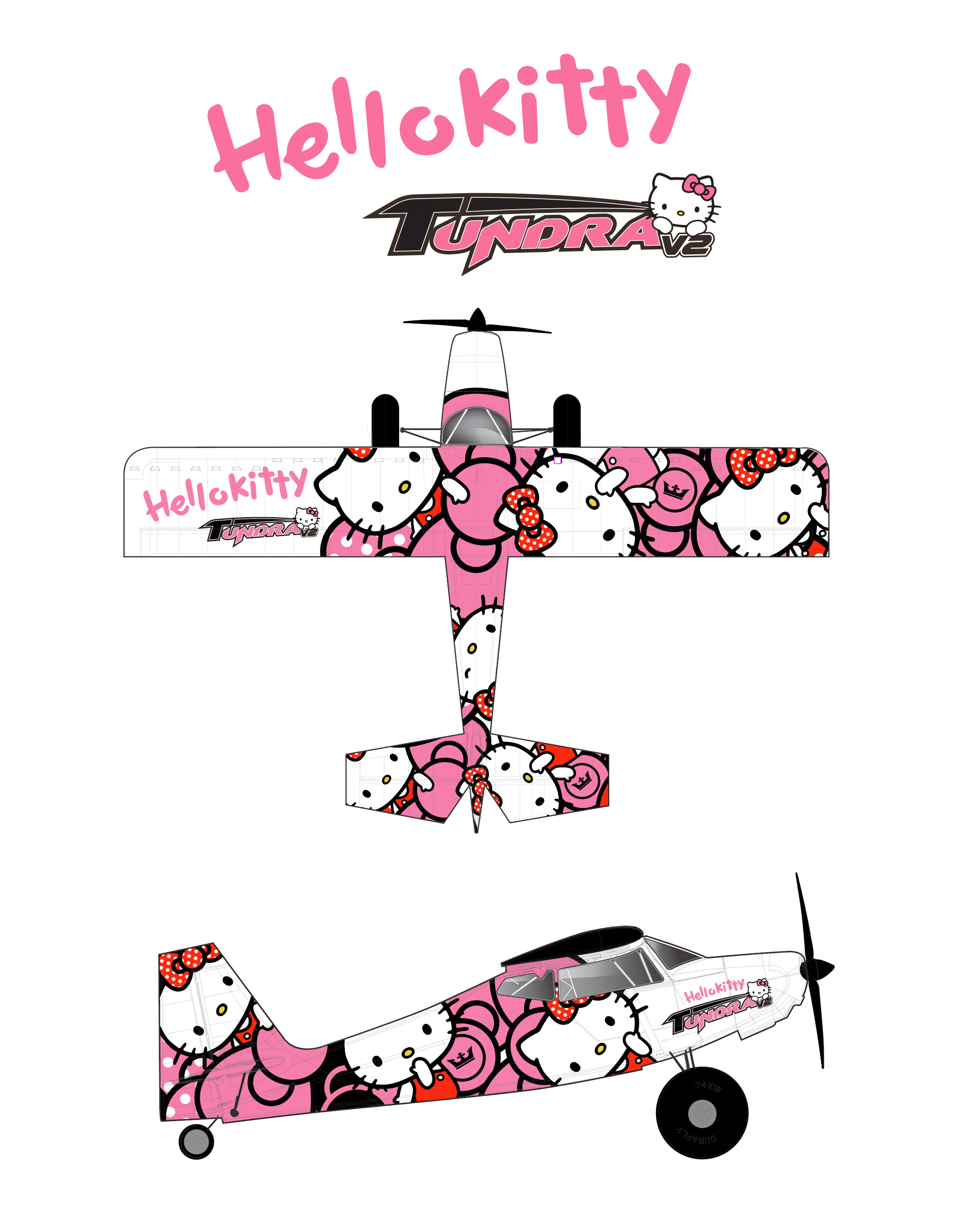 The special edition Durafly Tundra V2 x Hello Kitty features a never-before-seen Hello Kitty livery designed specifically for the Durafly Tundra V2. Product updates and availability can be found at www.HobbyKing.com/hello-kitty. For more information, follow us on social, @HobbyKingLive, @HobbyKing, and search the hashtag, #HELLOKITTYTUNDRA.
From early April 2021, the special edition Durafly Tundra V2 x Hello Kitty RC planes will be launched at the global level.
About Sanrio®
Sanrio, the global lifestyle brand best known for pop icon Hello Kitty®, and home to many other beloved character brands including Chococat™, My Melody™, Badtz-Maru™, Keroppi™, Gudetama™, and Aggretsuko™, is celebrating its 60th Anniversary this year. Sanrio was founded on the "Small Gift, Big Smile®" philosophy - that a small gift can bring happiness and friendship to people of all ages. Since 1960, this philosophy has served as the inspiration to offer quality products, services, and activities that inspire unique consumer experiences across the world. Today, Sanrio's legendary breadth of products is available in over 130 countries and in retail locations including department, specialty, national chain retailers, and Sanrio boutique stores. To learn more about Sanrio, please visit www.sanrio.com and follow on Facebook, Instagram, and Twitter - @sanrio, @hellokitty.
About HobbyKing®
With over a decade of experience in eCommerce, HobbyKing is one of the pioneers of the factory-to-consumer eCommerce model servicing the RC hobby market. With the biggest range, best prices, distribution centers on 4 continents, and a continually improving sales channel backed by cutting-edge technology, HobbyKing is constantly striving to build the best online experiences for their millions of happy customers and to foster the continued growth of the hobby community. For more information visit: https://hobbyking.com/
Related Links
---
Hear it First: Join our Mailing List
Sign up to receive new product updates, exclusive discounts, news, and more!