Thank you to everyone who participated in August's edition of HobbyKing's Crash Cash. The multitude of entries we received was tremendously amusing and at the same time, nostalgic. We are sure everyone can relate to this bittersweet experience that low-key, makes the hobby that much more ENJOYABLE!
For all of you who didn't win this month, remember to join our monthly Crash Cash competition by taking a photo of your dramatic RC downfall and uploading it via the Crash Cash Page. For more details about the competition, please read our Crash Cash Rules here.
---
Here is your Winner for August:
Sakshi Kalra with his colleague's Goldwing Extra300 51"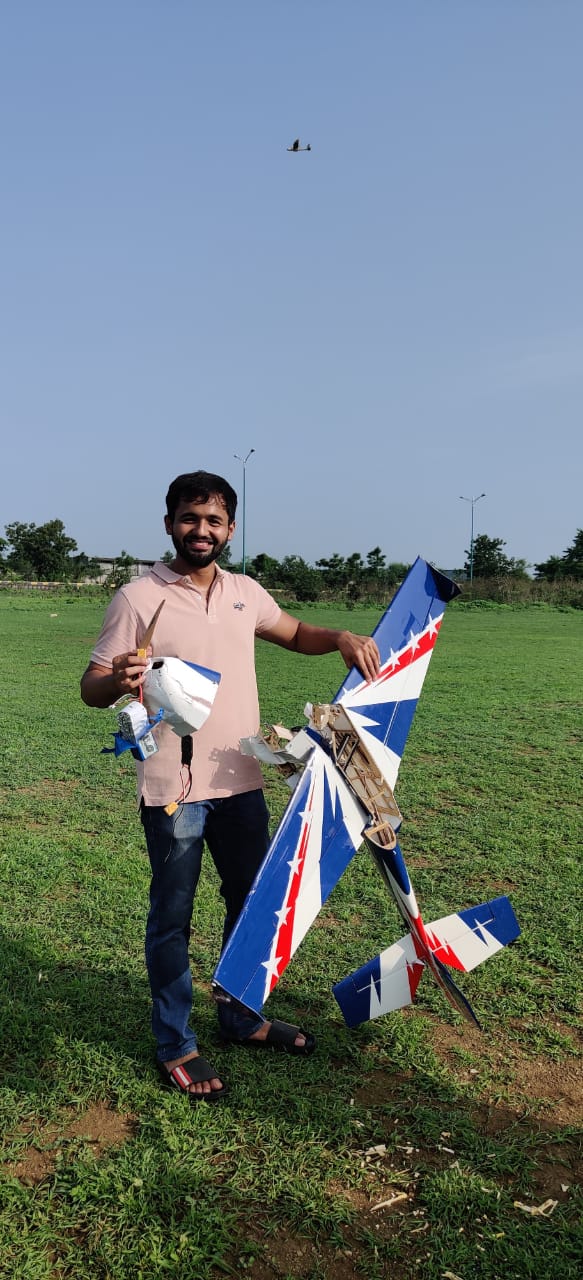 1) Where are you from and what's the story behind the crash?
"I small city in the center of India called Nagpur. I have been doing this hobby since my childhood, thanks to my father who has been doing it since his school days. It's my colleague's model Extra300 51" by Goldwing Models, which I was flying just for fun and got disoriented when I went into the sun and could not see the model just for a split second. And that was it, My bad
Hear it First: Join our Mailing List
Sign up to receive new product updates, exclusive discounts, news, and more!