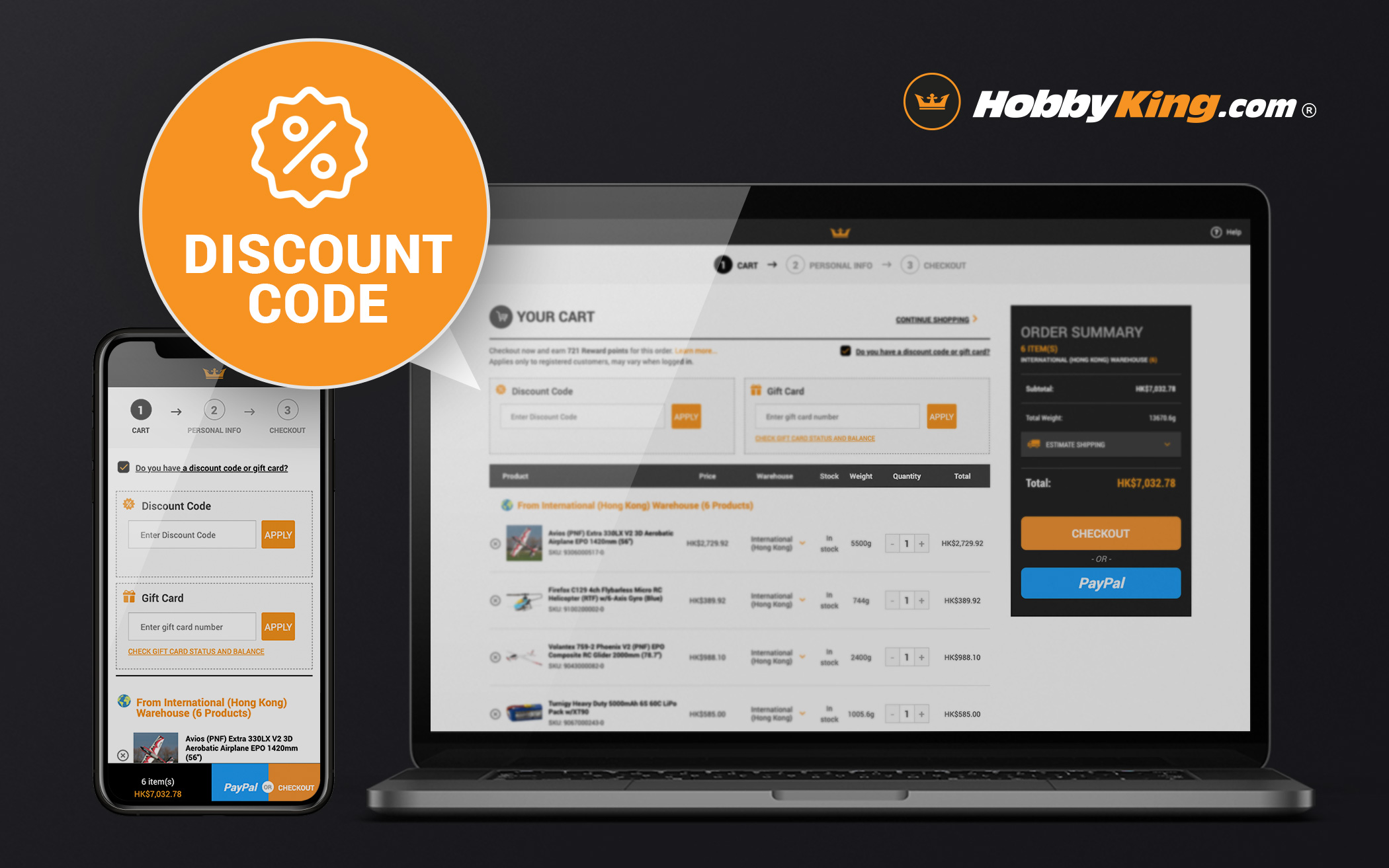 From time to time, HobbyKing will issue promo codes that can be used on your next purchase on our site. Here is a quick guide detailing how to use them.
---
Step 1
Once you have added all your items to your shopping cart, check the box "Do you have a discount code or gift card?"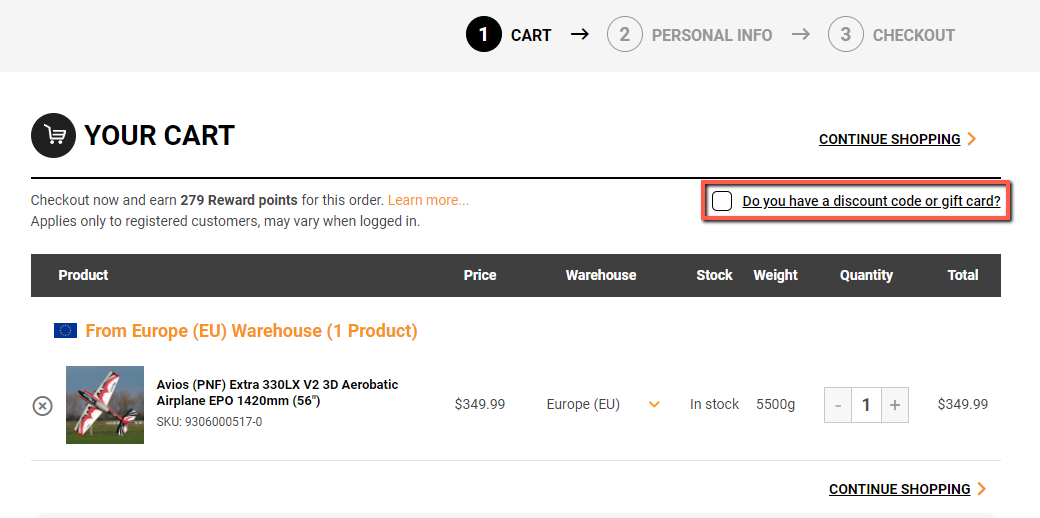 Step 2
Depending on if you have a "Discount Code" or "Gift Card", insert the CODE exactly as it is. Pay attention to extra spaces and be reminded that our codes are case-sensitive. Once everything is in place, simply click the "APPLY" button.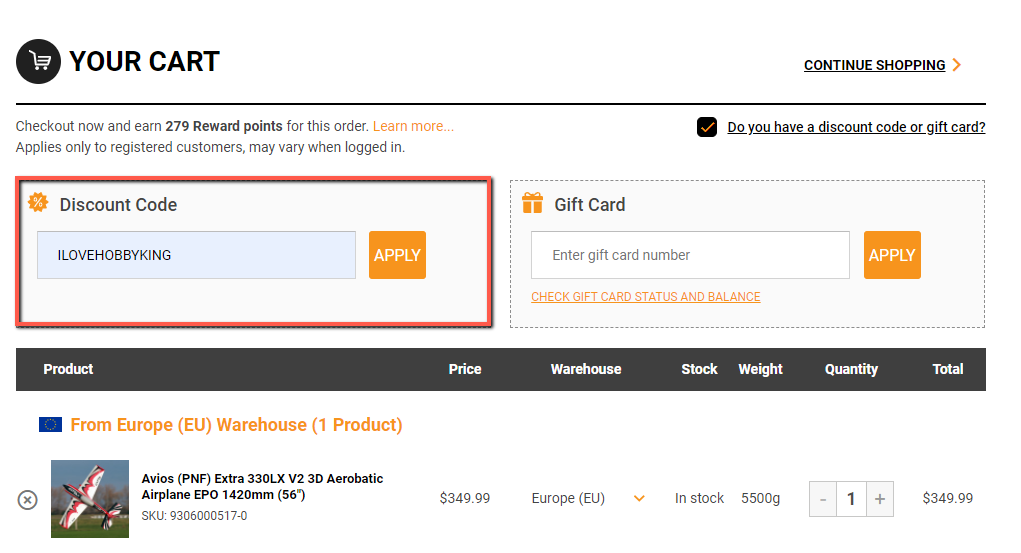 Step 3
To check if the code has been successfully applied, check the "Discount" value under the "ORDER SUMMARY" tab. You can also view the monetary value saved as well as the discounted subtotal. Finally, just check-out as you normally would.

Why Isn't My Code Working?
We tend to find three common issues for invalid codes: the code has expired, the code has a minimum purchase amount, and the code is region-specific. Please ensure to read the disclaimer text that is associated with the code when issued.

Where to find HobbyKing Promo Codes?
We periodically issue promo codes via our email newsletters, our social media platforms, and our blogs. To make sure that you always receive our latest offers, subscribe to our emails, follow us on Facebook, and regularly check our Blog.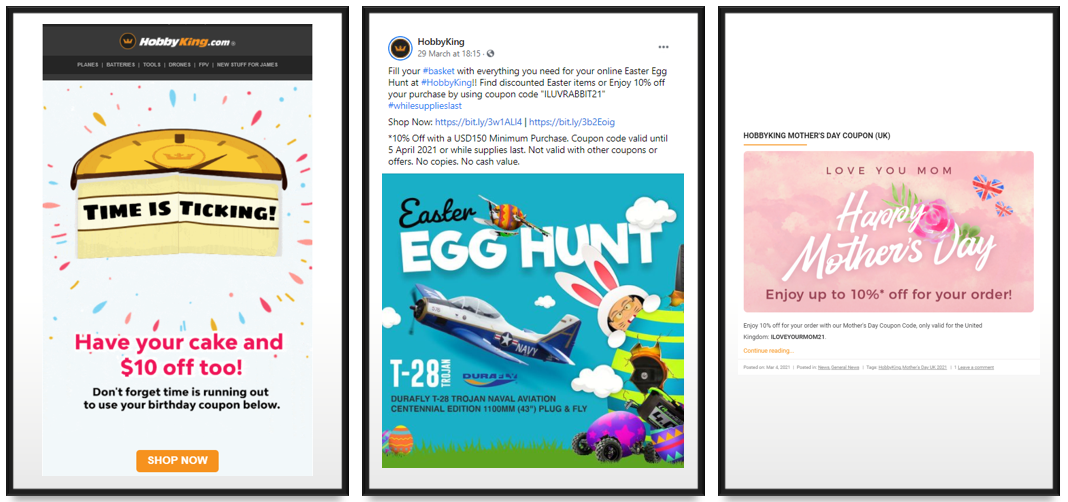 Need More Help with an Invalid Code?
If you have read the disclaimer text and are still having problems with a code, please contact our Customer Support for further assistance and provide the following details: Discount Code, Date of Usage, and a Screenshot of the Error.
---
Hear it First: Join our Mailing List
Sign up to receive new product updates, exclusive discounts, news, and more!