FrSky Horus X10S ACCST 2.4GHz Digital Telemetry Radio System (Mode 2)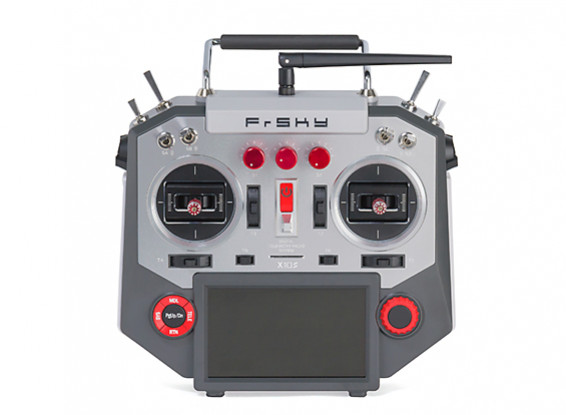 FrSky Horus X10S ACCST 2.4GHz Digital Telemetry Radio System (Mode 2)
want FREE shipping?
Click
here
to find out more!
Report Issue
Not Cheapest?
Copy and Share the Below URL
The FRSky Horus X10S uses FrSky's well-known frequency hopping ACCST technology, that takes advantage of the entire 2.4GHz band, resulting in excellent range and reliability. It keeps all the good features of its big brother, the Horus X12S, and adds more great features to this radio system.
The Horus X10S is equipped with the latest and best gimbal to date, the MC12P. This gimbal is all CNC and has a higher accuracy 10 ball bearing hall sensor gimbals. These gimbals offer the most precise control for your flying experience. It has the built-in iXJT+ module, detachable external antenna and has two internal antennas to improve signal strength. The Horus comes with FrSky's own easy to use FrOS (operating system) and supports OpenTX as well. For improved battery life in now comes with a rechargeable Li-ion battery.
This exciting system has loads more great features. To start with there is a color, high-resolution TFT screen that is just as easy to see outdoors as it is indoors. Tilting the transmitter to facilitate auxiliary control as there is a built-in 6-axis sensor (3-axis gyro and 3-axis accelerator). There are multiple switches, knobs, and sliders that can be easily programmed to fit all your requirements.
The Horus utilizes Voice Alerts from internal stereo speakers or headphone jack, versus just an annoying beeper. For things like; audible countdown timers, low voltage warnings, landing gear down warnings etc., Just about anything can be programmed, you can even use your own voice. To enhance this there is haptic feedback to notify you by vibrating the transmitter when needed. The SD card slot offers unlimited memory options and a USB port for upgrades. There is even an internal MP3 player that can play files directly from an SD card.
Another excellent feature of the Horus is its full telemetry capability, as well as RSSI signal strength feedback, there are 3 different programmable failsafe modes and receiver lock, so no more crashes due to selecting the wrong model. If you have stock in other brand receivers or B&F's, no worries the Horus has a JR style RF module slot, so you have the option of other brand modules such as the Orange DSM2/DSMX or Open LRS 433mhz module, or pop in another Frsky module to expand the transmitters capabilities even more with dual RF. An inbuilt GPS module helps your model know where you are at all times, making it easier to return to you.
Training just became a whole lot easier as the Horus comes with a wireless trainer system. With two Horus transmitters, up to 8 channels can be shared wirelessly between them making training a breeze. If your buddy is using another type of transmitter then there are two different cable options that can be used, Taranis/Futaba style and Graupner DSC style.
Features:
• MC12P all CNC digital higher accuracy ten ball bearings hall sensor gimbals and extendable stick ends
• US charger included
• Built-in iXJT+ module (the enhanced RF performance and the less latency)
• Wireless trainer system
• Support FrSky Free Link App
• FrSky FrOS (Support OpenTX System)
• 2 internal antennas and detachable external antenna
• Antenna detection and SWR warning
• Industrial LCD: 480x272 readable outdoor color screen
• Built-in Li-ion battery
Specs:
Full Weight: 1000g
Operating Voltage: DC 7.2V
Operating Temperature: -10 ~ 60 ℃
Operating Current: 350mA@7.2V
Number of channels: 16 channels (up to 32 channels)
Model Memories: 60 (unlimitedly extendable by TF card)
Mark | Verified Buyer
Fantastic Radio
Aug 22, 2019
jl | Verified Buyer
très bon produit
Jul 09, 2019
jl | Verified Buyer
très bon produit
Jul 04, 2019
tonnellier | Verified Buyer
très bon produit
Jun 11, 2019
Accessories