HobbyKing™ Mini B-17 Bomber EPO 745mm (RTB)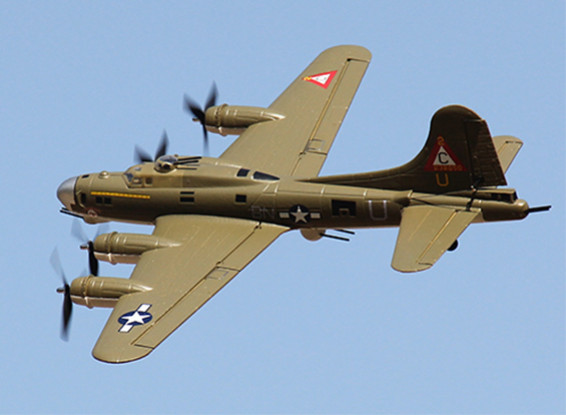 HobbyKing™ Mini B-17 Bomber EPO 745mm (RTB)
want FREE shipping?
Click
here
to find out more!
Report Issue
Not Cheapest?
Copy and Share the Below URL
The Boeing B-17 Flying Fortress is one of the most iconic aircraft of the second World War. It was used by the US Army Air Corp for strategic bombing of targets in Europe. Made most famous by the 8th Air Force, it fought along side Britain's Bomber Command from bases in England, while the 15th Air Force flew out of bases in Italy. It could fly higher than any other Allied bombers of the time, and in the end dropped more bombs than any other Allied bomber. The B-17 could fly long missions and was noted as being able to fly, even after being severely damaged. Routinely they were documented as returning from missions with large sections of their tail missing, engines shot out, or other major damage. They have been popularized in Hollywood movies like "Memphis Belle" with multiple B-17's remaining air-worthy today.

The HobbyKing Mini B-17 re-creates this famous bomber with a sport scale outline, molded entirely of EPO foam, something typically not seen in micro models. This makes our Mini B-17 quite durable, with the smooth surface finish, much more realistic looking than other EPS foam micros on the market. Integrated into our Mini B-17 is a DSM2 compatible receiver that features integrated flight stabilization. When using a 5+ channel transmitter, you can choose to turn the stabilization on or off while in flight. If using a simple 4 channel transmitter, the flight stabilization defaults to the On position. Removable plug-in landing gear lets you choose between taking off from the ground, or simply hand launching the model. Accessing the battery is quick and easy through the removable nose dome.

Flying the Mini B-17 is a real treat. Even in breezier conditions, it handles quite well with, and without stabilization turned on. The light weight and ample power on tap means you can fly at low throttle settings, getting long flight times. With differential thrust on the counter rotating propellers, smooth, scale turns and easy ground handling make this one sweet little mini plane.

Features:
• DSM2 compatible receiver with integrated flight stabilization system
• Durable, EPO molded foam airframe
• Removable plug in landing gear
• Differential thrust linked to rudder aids in ground handling and optimal flight control
• Easy access battery hatch
• Flight stabilization can be turned on and off when using 5th channel RC transmitter
• Counter rotating propellers

Specs:
Wingspan: 745mm
Length: 540mm
Weight: 155g
Motors: 8.5x20mm Brushed
Servos: 2x2g, 1x3.7g
Included:
3.7 V Li-Po Battery
Required:
4+ Channel DSM2 Compatible Transmitter
1S 3.7V 400~600mAh Lipo
*Spare parts arriving soon*
HobbyKing™ Mini B-17 Bomber EPO 745mm

HobbyKing™ Mini B-17 Bomber EPO 745mm

HobbyKing™ Mini B-17 Bomber EPO 745mm

HobbyKing™ Mini B-17 Bomber EPO 745mm

HobbyKing™ Mini B-17 Bomber EPO 745mm

HobbyKing™ Mini B-17 Bomber EPO 745mm

HobbyKing™ Mini B-17 Bomber EPO 745mm (Bind N Fly)
Ed | Verified Buyer
Stabilization good when it works
Jan 23, 2017
Ed | Verified Buyer
Looks great in the sky
Jan 22, 2017
John | Verified Buyer
Customer Rated
Sep 14, 2016
Lennard | Verified Buyer
Customer Rated
Aug 22, 2016
Mathew | Verified Buyer
Customer Rated
Jul 26, 2016
Lennard | Verified Buyer
Customer Rated
Apr 19, 2016
duboiscl | Verified Buyer
Customer Rated
Jan 31, 2016
JCM31 | Verified Buyer
Customer Rated
Sep 29, 2015
BillDee | Verified Buyer
Customer Rated
Aug 27, 2015
James | Verified Buyer
Customer Rated
Jul 12, 2015
Accessories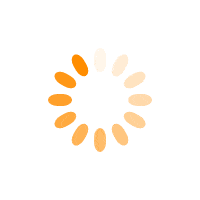 Now save save $0.00 $0.00
$3.41