ImmersionRC Vortex 230 Mojo Racing/Freestyle Drone (ARF) (1-600mW)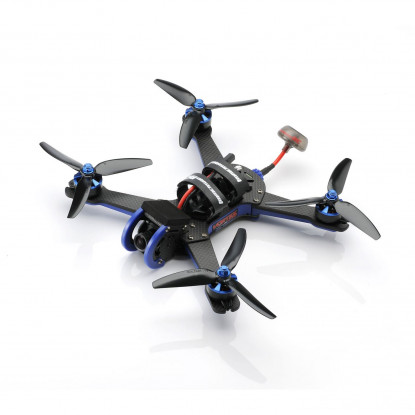 ImmersionRC Vortex 230 Mojo Racing/Freestyle Drone (ARF) (1-600mW)
want FREE shipping?
Click
here
to find out more!
Report Issue
Not Cheapest?
Copy and Share the Below URL
The ImmersionRC Vortex Mojo 230 is a crossover racing quad that allows you to either race or fly freestyle. The Vortex Mojo 230 has plenty of power, speed and maneuverability making it an excellent choice on the track or for freestyling. With quick setup from the box you will be able to install your radio receiver, mount the props and plug in your battery and flying in less than 10 minutes. The ImmersionRC Vortex Mojo 230 is an international product which can have its video transmitter power set by the end user to match local laws from as low as a few Mw to 600mw.
With the center of gravity at the same level as the propellers, the ImmersionRC Vortex 230 Mojo has a low moment of inertia thanks to the centralized mass. This allows the F3 flight controller maximum authority over the Mojo 230 to give crisp, sharp stops or smooth rolls. Featuring pro-tunes which have been fine-tuned by none other than Chad Nowak / FinalGlide Aus and Travis Samson / GAPiT you can fly their systems and their setings right out of the box.
The Vortex 230 Mojo will rival any modern day top mount freestyle quad, there is a huge performance boost over the Vortex 250 Pro, the 230 Mojo is running the BortherHobby Returner R3 2206 motors from the box, these motors are over 50% more powerful and with a weight savings of close to 100 grams it's easy to see why the Vortex 230 Mojo can rival any modern day top mount freestyle quad with less weight and more power being a winning combination.
The new ImmersionRC 'Synergy' flight controller integrates with a full-graphic OSD and an on-board video transmitter based on the new Tramp HV design, with NFC support, including full Wand and Android App compatibility. The twin F3 processors ensure an 8kHz loop time and full support of BetaFlight 3.x. hence crispy smoothness is guaranteed as is full support for future upgrades such as BF 3.2 (which will be available as soon as 3.2 is released). Factory calibrated power levels from 1mW -> 600mW, glitch-free channel changing, and a micro-power pit-mode ensure that the ImmersionRC Vortex 230 Mojo will receive a warm welcome at any race event. The Synergy is a mere 6.5 grams, and is conformally coated to protect against the occasional accidental swim or unexpected downpour while out flying.
Fully integrated into the Mojo is the best Vtx in the business – ImmersionRC's Tramp HV, which is the Tx that race organizers worldwide demand. Support for all standard FPV channels and power levels, from sub-1mW to 600mW, with Dynamic Power Control which allows pre-take-off power level to drop to sub-1mW while waiting on the starting grid, saving precious battery power, and keeping temperatures low. After landing the power level is also dropped to a minimum to preserve battery life and prevent heat buildup, important during a search to help with localization using a directional antenna.
This is a bit of ImmersionRC magic. Change video transmission frequency without powering up the quad. So no stomping on someone else's channel. Arrive at your local park and set video frequency, and transmitter power, with a wave of the magic wand (the TNR Mini Wand) or the Android App. No DIP switches, no buttons, no confusing blinky LEDs, and no scripts to run on your Taranis. They couldn't have made it much simpler.
A set of RGB LEDs sit on the tail of the Vortex 230 Mojo shine through a light-pipe diffuser, ensuring visibility from a wide angle.
The TPU camera mount for the Mojo is injected, no 3d printed parts here. Designed for the popular GoPro Session, or similarly sized cameras, the mount ensures that your precious camera survives the occasional knock, and also keeps your video clean, and free of vibration while recording your latest near miss or power run.
The ImmersionRC Vortex 230 Mojo has custom 32bit 30A ESCs supporting all of the common standards and will provide regenerative braking, for crisp-responsive flight using BetaFlight. A 32bit ARM processor runs each ESC, ensuring plenty of processing power to drive even the most fussy brushless motors. Of course no ImmersionRC ESC would be complete without the innovative rotorSENSE, which programs prop direction with the flick of a finger. No more swapping motor wires!
An on-board full-graphic OSD provides in-flight updates of critical parameters and sports a menu which allows all options to be programmed in the field using the R/C Tx and a set of goggles, or, alternatively, an LCD screen. A real-time interface with the flight controller enables artificial horizons, F-18 HUD style displays and exchange of critical flight parameters. Automatic warnings for battery capacity, voltage, and remaining flight time keep the pilot updated before batteries are exhausted.
With a classical EzOSD-type layout, with all critical parameters available on-screen, A Heads-Up display which would be more at home in a fighter-jet, with artificial horizon and altitude indicator or a Race layout, with just the critical parameters, tucked around the edges of the display you can select the best OSD for you. All OSD layouts include screen-center alerts for critical warnings, such as battery voltage, EzUHF Link Critical, etc.
Features:
• ARF configuration just add your and battery
• Fully integrated flight controller, full-graphic OSD, and 40-channel video transmitter
• Highly durable construction, the Vortex 230 Mojo is built to take a hit and keep on going!
• Integrated cutting edge technology with no less than 7 32-Bit ARM Processors
• Fusion F3 32 bit flight controller with Betaflight firmware
• Dynamic Power Control, automatically reduces power when the Mojo is disarmed or waiting for a race to start
• Integrated Leading-edge Tramp 5.8GHz Video Tx
• Compatible with the touch and race (TNR) Wand system
• PitStick Mode for simple channel changing
• Pro tuned preloaded software
• Bright LEDs and lost model alarm
• Full Graphic Display with EzOSD

Specs:
Weight: 349g w/o battery
Power Requirements: 3s-4s LiPo, 4s 1300mAh >45C recommended
ESCs: Full Custom, 32bit, 30A, DSHOT, rotorSENSE, OneShot125, OneShot42 (upgradable)
Motors: BrotherHobby R3 2206-2300kV
Props: HQ 5×4,3×3 V1S Tri-Blades
Flight Camera: FatShark CCD gen3 (HS1177 Sensor & Chipset)
Receiver Compatibility: CPPM, S-Bus, Spektrum™, XBus, SumH, SumD (no external adapters required) Auto-Sense during setup!
Flight Time: Highly dependent upon battery, and flying style, 3-4 mins typical
Note: Compatible receiver and display device required for initial setup and use, not included.
User Manual - Download the Vortex 230 Mojo Quick Start Guide (5.1MB)
Package Includes:
1x Vortex 230 Mini Race Quad, Fully assembled and flight-tested
2x ImmersionRC Branded battery straps (Installed)
1x SpiroNET Omni 5.8GHz antenna (Stubby, v2)
1x PPM Interface Cable
1x Spektrum(tm) Interface Cable
1x SBus Interface Cable
8x HQ 5x4.3x3 V1S 3-Blade Props
Foam piece for HD camera mounting
Accessories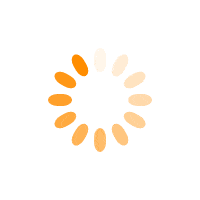 Now save save $0.00 $0.00
$21.97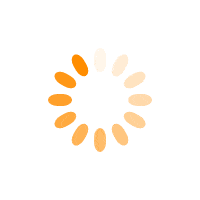 Now save save $0.00 $0.00
$27.80