Scorpion Competition Series HKIII-4020-1100kv 500 Heli Outrunner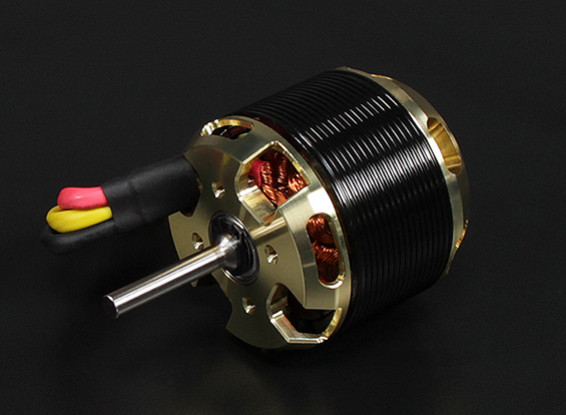 Scorpion Competition Series HKIII-4020-1100kv 500 Heli Outrunner
WANT FREE SHIPPING?
Click
here
to find out more!
Report Issue
Not Cheapest?
Copy and Share the Below URL
The Scorpion HKIII-4020 motors follows in the footsteps of the HK-4020-1100 model which re-wrote the book on power for helicopter models, the HKIII-4020-1100 motor features a new patented rotor can that provides several benefits. First, it is thicker for more stability at higher speeds, and this also helps to retain more of the magnetic field for higher efficiency. Second, the outer surface of the rotor can features a new spiral rib pattern that increases surface area and helps to move air around the motor for increased cooling and lower operating temperatures.

In addition to the mechanical changes to these motors, changes in metalurgy in the stator assembly and rotor can have increased the overall efficiency. This allows the motor to handle higher currents while developing more torque and more power that will allow your helicopter to perform like never before.

The Scorpion HKIII-4020-1100 come with 4mm male Bullet style connectors already attached, and include a hardware package that contains 3 matching female Bullet connectors for your speed controller with matching heat shink tubing. For maximum strength, the Scorpion HKIII-4020 series motors feature an 8mm motor shaft that is ground down to a 5mm diameter at the output end to fit standard size pinion gears.
Since the HKIII Series motors are primarily designed for Helicopter use, they do not include a prop adapter. If you intend on running a prop on this motor, you will need to purchase a prop adapter for a 5mm shaft.
Specs:
Motor Kv: 1100 RPM / Volt
Max Li-Po Cell Count: 6s
Recommended Timing: 5 Degrees
Recommended PWM Frequency: 8Khz
Max Continuous Current: 78 Amps
Max Continuous Power: 1640 Watts
Peak Current (5 Seconds): 90 Amps
Peak Power (5 Seconds): 1890 Watts
No-Load Current (Io): 3.15 Amps @ 10 volts
Motor Resistance (Rm): 0.008 Ohms
Stator Diameter: 40.0 mm
Stator Thickness: 20.0 mm
No. of Stator Arms: 12
No. of Magnet Poles: 10
Motor Wind: 3-4 Turn Delta
Motor Wire: 24-Strand 29Awg
Outside Diameter: 49.9 mm
Shaft Diameter: 4.98 mm
Body Length: 46.8 mm
Overall Shaft Length: 78.7 mm
Weight: 302g