XK2850-B-4400KV sin escobillas Inrunner (10.5T)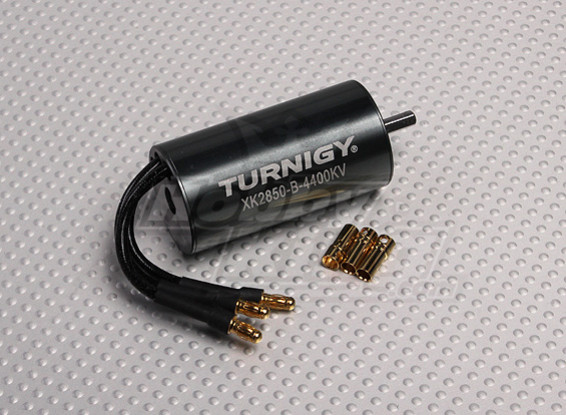 XK2850-B-4400KV sin escobillas Inrunner (10.5T)
WANT FREE SHIPPING?
Click
here
to find out more!
Report Issue
Not Cheapest?
Copy and Share the Below URL
XK2850-B-4400KV sin escobillas Inrunner
Especificaciones.
Nº de polos: 4
Amps max: 75A
Max Voltios: 7.4V
Max Watts: 555W
Rpm / V: 4400kv (10.5T)
Resistencia: 0,0089 ohmios
Corriente sin carga: 3.2A (7.4V)
Dimensiones: 28.0mm x 54.0mm
Montaje profundidad del agujero: 5 mm
Longitud de extender eje: 12mm
Diámetro del eje: 4 mm
Peso: 141g
SKU (Número de Referencia)

XK2850-B-4400

Puede longitud D ( mm )

52.00

Longitud Total E ( mm )

66.00
4100KV. igle tree . , 4400KV..
4100KV. igle tree . , 4400KV..
great motor have fitted it in my son`s racing F2 boat running on 5000mah pack prop graupner 2318-29 runtime 6mins ,1 lap faster than second place ,now winning the southwest England championship ,running at 40amps constant for 6mins with water cooling but don`t seem to need still nice and cool at end of race ,brill thanks hobbyking
great motor have fitted it in my son`s racing F2 boat running on 5000mah pack prop graupner 2318-29 runtime 6mins ,1 lap faster than second place ,now winning the southwest England championship ,running at 40amps constant for 6mins with water cooling but don`t seem to need still nice and cool at end of race ,brill thanks hobbyking
i tested whit 4s edf changesun 70mm and only obtain 630w
another motor whit less kv like ciclone 4100kv 480 obtains 1200w
i thin that ist 4400kv, its much less, may be 2400kv?
i lost my money
send a email to hk . i waiting a reply
i tested whit 4s edf changesun 70mm and only obtain 630w
another motor whit less kv like ciclone 4100kv 480 obtains 1200w
i thin that ist 4400kv, its much less, may be 2400kv?
i lost my money
send a email to hk . i waiting a reply