S800 Sky Shadow-S FPV Flying Wing 820mm (32.3") (PnP)

S800 Sky Shadow-S FPV Flying Wing 820mm (32.3") (PnP)
Livraison gratuite?
Cliquez
ici
pour apprendre plus!
Signaler un problème
Pas cher?
The S800 Sky Shadow-S is built for extreme FPV flying. The plane is constructed from almost indestructible EPP foam with six carbon fiber spars to provide strength and rigidity for excellent performance.
The aerodynamic wing gives stable flight throughout the entire flight envelope, from low speed passes to high-speed turns. The model has been well thought-out with ample room in the nose for an FPV camera and action cam, behind the camera is a large covered hatch for your battery and avionics allowing them to be neatly tucked away. In addition, there is also a compartment in each wing for the video transmitter and radio receiver.
The PNP Sky Shadow-S comes packaged with a 2205-2300KV brushless motor, 30A ESC, 9g servos, 5045 propeller, 5.8GHz 200W VTx and 700TVL FPV camera. All you need is your favorite radio system and a battery to get in the air.
Features:
• High quality, lightweight EPP foam construction
• Aerodynamic design for high speed, low wind resistance, stable flight
• Comes with 3-Axis flight control to ensure a more stable flight
• 2205-2300KV motor
• 700TVL FPV camera for clear images
• 200mW VTx for real-time video transmission
• Fun to fly
Specs:
Material: EPP
Wingspan: 820mm
Overall Length: 405mm
Flight Controller: 3-Axis flight controller
Camera: 700TVL
Image Transmission: 200mW with antenna
Servo: Emax ES08A 9g x 2
Motor: Sunnysky 2205-2300KV CCW
ESC:30A ESC
Propeller: 6045
Requires:
1 x Up to 1800mAh 3S LiPoly Battery
1 x 4~6CH Radio and Receiver (with elevon Mixing)
1 x FPV Goggles or Monitor
1 x Action Camera (if required)
Package Includes:
1 x Fuselage
2 x Wings
2 x Small Wing Tips
1 x Nose Block
1 x Main Hatch Cover
2 x Emax ES08A Servos
1 x 3-Axis Flight Control
1 x Flight Control Circuit Board Base
1 x Sunnysky 2205-2300KV Motor
2 x 6045 Propellers
1 x 700TVL Camera
1 x 200mW AV Transmitter
1 x 30A ESC
1 x Sticker Sheet
1 x User Manual
Maiden Flight

Flight footage

Camera bay block

Maiden flight with my S800 Sky Shadow :)
Brian | Acheteur vérifié
I'm impressed
Oct 07, 2018
Max | Acheteur vérifié
Awesome wing
Jul 25, 2018
STITCH | Acheteur vérifié
GREAT WING IF U WANT ONE FOR FPV!
Jun 26, 2018
Skipper | Acheteur vérifié
Not exactly plug and fly....
May 30, 2018
bill | Acheteur vérifié
nice wing not hard to put together! first guy,s review DO NOT PAY ATTENTION TO IT!
May 31, 2017
Ivan | Acheteur vérifié
Unboxing and first impression ( PnP version) IT IS NOT PnP!!
Apr 12, 2017
Ivan | Acheteur vérifié
Unboxing and first impression ( PnP version) IT IS NOT PnP!!
Apr 12, 2017
Ivan | Acheteur vérifié
Unboxing and first impression ( PnP version) IT IS NOT PnP!!
Apr 12, 2017
Téléverser un fichier
Inscrivez-vous pour télécharger des fichiers.
S'il vous plaît se connecter ou s'inscrire pour commencer à aider les amateurs maintenant!
Related Tags
Accessoires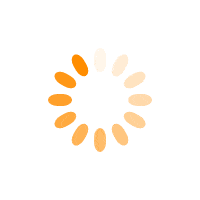 Vous économisez économisez 0,00 € 0,00 €
32,84 €