Durafly Ugly Stick V2 (PNF) Electric Sports Model EPO 1100mm Blue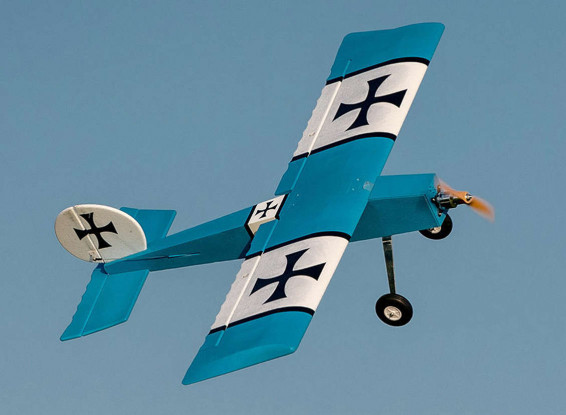 Durafly Ugly Stick V2 (PNF) Electric Sports Model EPO 1100mm Blue
送料無料したい?
クリックする
こちらへ
詳細情報を参照する
The Ugly Stick design has been a popular nitro sports model for almost half a century and this iconic airframe is known throughout the RC world for its exceptional flight characteristics and charming yet simple lines

With the Durafly Ugly Stick, you too can experience what made this design a classic, 20~30 years ago it would have taken months to build an Ugly Stick from balsa but not now. Then it would take hours of voodoo magic to make the motor run for an oily and noisy 10 minutes. Not anymore! This RC foam plane can be flying in a fraction of the time with minimal building, no tuning, no cleaning!

This electric (PNF) RC plane comes with all electronics pre-installed, all major components assembled for you, and a full complement of tools and accessories are included. The Ugly Stick V2 bolts and screws together in just a few easy steps, multiple access hatches also allow for easy access to all internal electronics.

The V1 was designed and built around the popular 2200mAh 3S LiPo battery, the V2 has slightly more room in the battery compartment and does require extra nose weight so we recommend a Graphene Panther 3000mAh 3S or similar pack (even then it may require some additional ballast in the nose). The V2 also is supplied with an upgraded powerful 3536 900kV electric motor, Durafly 30amp programmable speed controller, and 4 good quality 9g servos. The V2 also sports a new hi-viz blue color scheme that looks stunning on the ground and in the air.

The Durafly Ugly Stick V2 not only looks as good as the original but flies just as well too, perfectly capturing those excellent flight qualities of which the Ugly Stick was renowned. Being the well-mannered RC sports model it is, the Ugly Stick is suitable for both beginner and experienced flyers alike. At the lower end of the speed range, it exhibits no bad stall tendencies and can be flown comfortably at half throttle if desired. However, when you wish to experience its true flying capabilities, open the throttle wide and the Ugly Stick will oblige, performing a full range of sport aerobatic maneuvers with the ease that made the original so popular. Due to the low current draw of the Ugly Stick V2 power system, you can also enjoy longer than average flying times with mixed power use.

With this latest version, you'll be rewarded with an extremely well balanced and enjoyable sports model in the air and a great conversation piece on the ground, thanks to the ultra-high level of design and authenticity Durafly has achieved with the Ugly Stick Version 2.

Features:
• High level of prefabrication, requires only minutes to assemble
• Broad flight envelope, good for beginner and sports flyers alike
• Beautifully finish scheme out of the box
• Plug and Fly format, simply add your own radio system and battery
• Easy and direct access to battery and radio compartment
• Full 4 channel control: Elevator, rudder, throttle, and aileron
• Version 2 is lighter, has more power, and a stunning blue color scheme

Specs:
Wingspan: 1100mm
Length: 950mm
Flying weight: 1050g
Motor: 3536 900kv Brushless Outrunner
Prop: Wooden 10x6
Servos: 4 x 9g
ESC: Durafly Programmable 30amp with XT60 plug

Required:
4 channel Transmitter and Receiver
3S 11.1V 2600-3000mAh LiPo Battery

Please note: A copy of the full instruction manual is available under the "Files" tab.
モータサイズ( DIAM -または-CC )

35.00
Robert Petrinčič Maiden flight in Slovenia of Durafly Ugly Stick V2

Essential RC Flight test of Durafly Ugly Stick V2

GBLyden Durafly Ugly Stick V2 unboxing review

GBLynden's RC Durafly Ugly Stick V2 Maiden Flight
John | 確認済みの購入者
Great flyer, upgrade the landing gear.
Nov 20, 2023
Bob Montgomery | 確認済みの購入者
Good flyer- poor landing gear
Sep 14, 2023
Sidharth | 確認済みの購入者
Second purchase
Aug 17, 2023
David | 確認済みの購入者
1 year review update
Mar 22, 2023
SM | 確認済みの購入者
landing gear need help
Dec 17, 2022
Jedimike | 確認済みの購入者
Nice easy plane to fly
Nov 25, 2022
David | 確認済みの購入者
Great second aircraft
Jul 17, 2022
DJRay | 確認済みの購入者
Too Soon to Tell
Jul 17, 2022