Firefox C129 4ch Flybarless Micro RC Helicopter (RTF) w/6-Axis Gyro (Blue)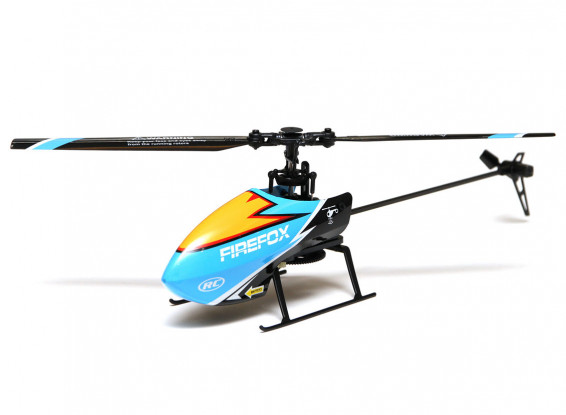 Firefox C129 4ch Flybarless Micro RC Helicopter (RTF) w/6-Axis Gyro (Blue)
Geen verzendkosten?
Klik
hier
meer leren!
Meld een probleem
Niet goedkoop?
This palm-sized micro helicopter is packed full of features to help make it fun and relatively easy to fly. The flybarless system coupled with the 6-axis gyro stabilization unit gives it a stability not seen in many helicopters of this size before. The included 2.4GHz transmitter gives you full control of the helicopter. It allows you to climb or descend, fly backward and forwards, fly left and right, and rotate left and right. You can also select whether you wish to fly Mode 1 or Mode 2, and also there is a switch to increase or decrease the amount of rudder authority.

One of the features which will help beginners immensely is an auto take-off and landing button, a single press of the one-key button will make the helicopter take-off to an altitude of about 1.5 meters, press the same button again and it will safely land. Then there is the "Altitude Hold", this is controlled via a barometric sensor, the helicopter will hold any height you set and will stay there when the throttle stick is set at neutral. To move to a new altitude simply move the throttle stick up or down until you reach the altitude you want, return the stick to neutral and it will stay there until you move the throttle stick again. An emergency stop function is also supplied, press, and hold the altitude button for 3 seconds and this will stop the motor instantly.

Being flybarless reduces the risk of damage to the helicopter in the event of a crash and also increases the flight time due to less drag. The included 300mAh 25C 1 cell modular battery is quick and easy to install and gives the Firefox an amazing duration of up to 15 minutes. This modular battery is charged using the supplied USB charger, this provides a fast and stable charge process. The Firefox is manufactured using high-performance components and materials which provide strength, are impact-resistant, and made to last.

Features:
• Fitted with a 6-axis gyro and flybarless system for the ultimate in stabilization
• Includes a switchable 2.4GHz Mode 1/Mode 2 transmitter
• Uses a barometric sensor for altitude hold
• Auto take-off and land function
• Flight times of up to 15 minutes
• Manufactured in crash-resistant materials
• Emergency stop function

Specs:
Type: Firefox C129 RTF 4ch Flybarless Micro Helicopter
Frequency: 2.4GHz
No of Channels: 4
Transmitter Range: 80~100 meters
Transmitter Modes: Mode 1 (right-hand throttle)/Mode 2 (left-hand throttle) switchable
Motors: Brushed
Battery: 3.7V 300mAh LiPo
Charging Time: 60 minutes
Flight Duration: Up to 15 minutes
Body Length: 267mm
Body Height: 80mm
Rotor Diameter: 248mm
Color: Blue
Weight: 50g

Included:
Firefox C129 RTF 4ch Flybarless Micro Helicopter w/6-Axis Gyro
4ch mode switchable 2.4GHz transmitter
3.7V 300mAh LiPo battery
USB charging cable
Spare set of rotor blades
Spare tail rotor blade
Spare set of linkage rods
Hex wrench
Instruction manual

Required:
4 x 1.5V "AA" batteries
Capaciteit ( mAh )

300.00
Firefox C129 4ch Flybarless Micro RC Helicopter RTF

Firefox C129 4ch Flybarless Micro RC Helicopter (RTF) w/6-Axis Gyro - Flight Test

Firefox C129 4ch Flybarless Micro RC Helicopter (RTF) w/6-Axis Gyro - Unboxing & Assembly

Firefox C129 Review & Unboxing
Onderwerpen
Sorteer op
Meest recente onderwerpen
Firefox c129 | Geverifieerde koper
Great helicopter
Jun 19, 2021
Jim | Geverifieerde koper
Awesome Training Helicopter
Jun 05, 2021
VOiD | Geverifieerde koper
Firefox C129 | Geverifieerde koper
mecki99 | Geverifieerde koper
Burke | Geverifieerde koper
Firefox C129
May 20, 2021
Firefox | Geverifieerde koper
ARF helicopter
May 19, 2021
Paul | Geverifieerde koper
Won't hover just wants to go up throttle trim duz nothing
May 03, 2021
Damon | Geverifieerde koper
Too much fun!
Apr 30, 2021
gut | Geverifieerde koper
Upload bestand
Registreer om bestanden te uploaden.
Alstublieft aanmelden of registreren om nu hobbyisten te helpen!
Accessoires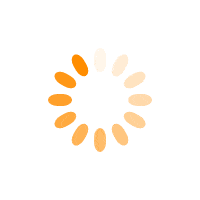 Now save bespaar € 0,00 € 0,00
€ 3,43