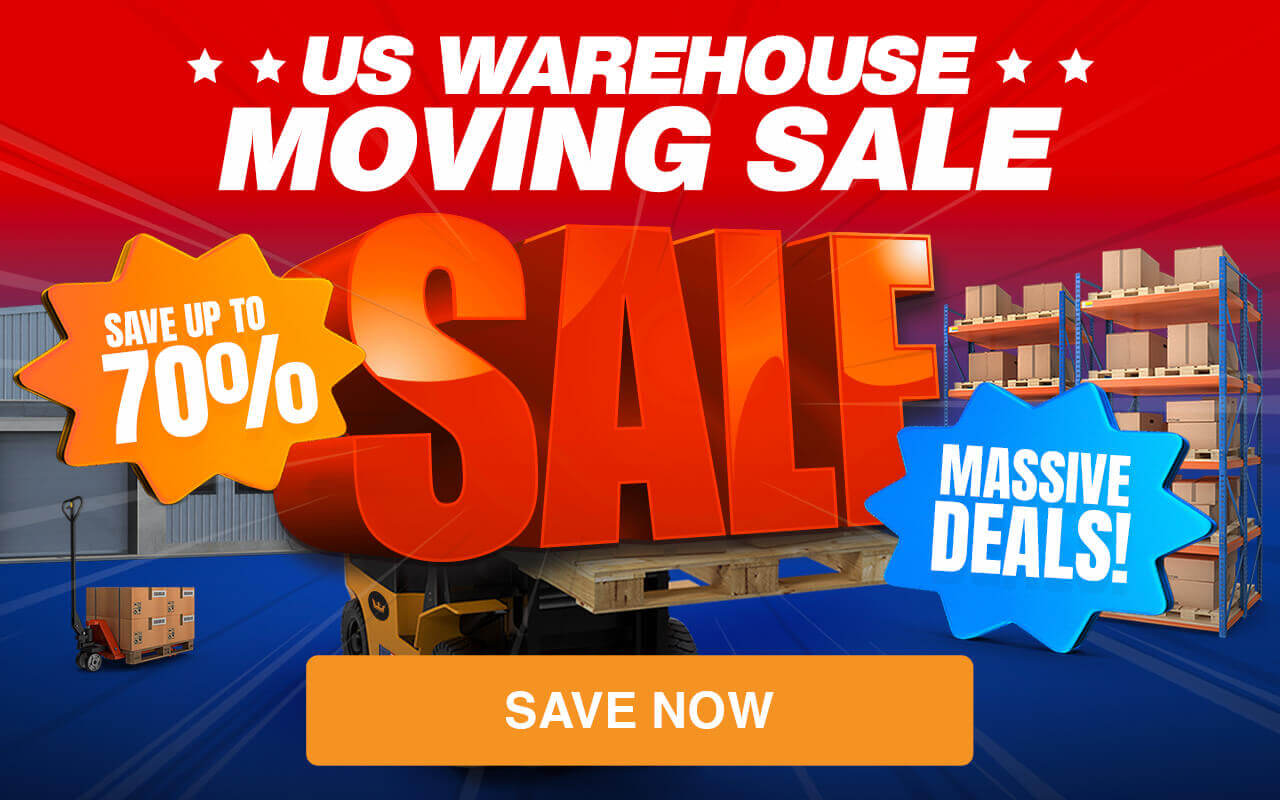 Our US Warehouse is on the Move! We're moving the US Warehouse to a wonderful location thanks to your help! As a thank you for your support, we want to pass on Sitewide deals from 10% to 70% Off on all products with our US Warehouse Moving Sale.
It's a really exciting change for us, but it's also going to be really intense for our US Warehouse team. Before our actual move, we're doing a massive US Warehouse Moving Sale as a way of saying thank you for your support and patience.
Sale Details*:
10% to 70% Off Sitewide Discounts - Discounts are already applied to most items currently available at our US Warehouse including some new or recent releases.
Additional Discounts - These discounts are also applied to our Bargain Bin deals, meaning extra discounts on top of current discounts. See what's available at the Bargain Bin
Sale Starts today and ends Sunday, February 6th, 2022 in US Eastern Time.
Once the sale is over, we will be moving and working to return our US Warehouse to full strength operations (around 1 week). During that time we apologize for the slightly longer shipping times and our customer service is here to help as always. Thank you again for your support and patience. We'll truly appreciate all of the positive feedback and support!
*Discounts and deals are only applicable to products in the US Warehouse. All other warehouse locations are subject to local or regional pricing, including taxes. Select items, including some New Items, may not be applicable for free shipping during this specific promotion. This promotion is good for in-stock merchandise only. Act now while supplies last.
---
Hear it First: Join our Mailing List
Sign up to receive new product updates, exclusive discounts, news, and more!