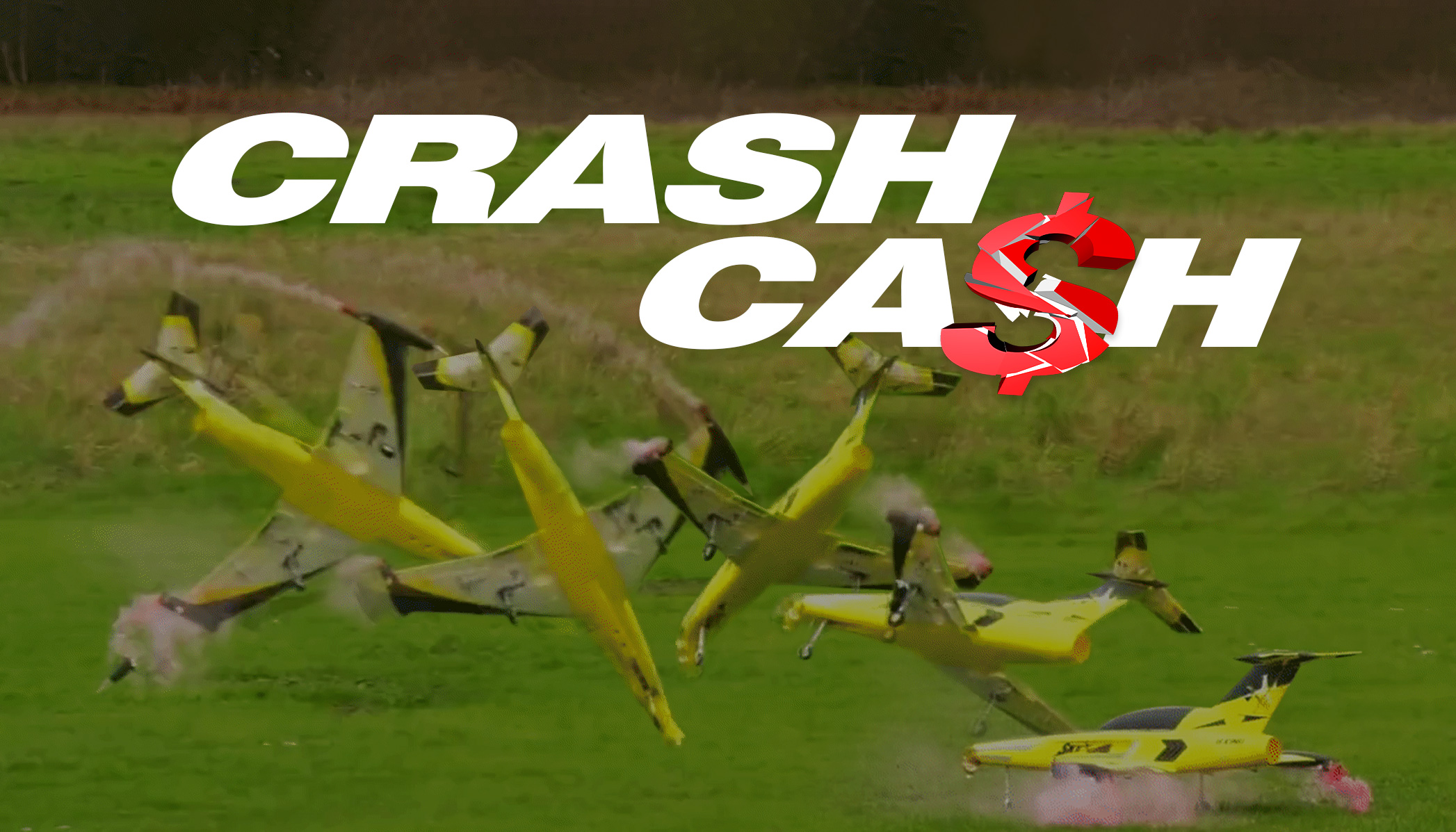 HobbyKing's Crash Cash is Back!
What Is It?
One of the most conflicting, yet painfully entertaining parts of RC Piloting has to be those crashes. While you religiously go through all your pre-flight checks and pray for a safe flight; once in a blue moon, you will crash your plane - and 9/10 times, you actually get more joy than agony from it.
To share this paradoxical pleasure with all hobbyists, we are bringing Crash Cash back to HobbyKing! Each month, we will pick out the most EPIC crash amongst all crashes and crown one Winner. To enter, all you have to do is take a picture of your crashed model and upload it Here.
It can be any RC model: An RC plane smashed to smithereens, an RC car with only two wheels left, or even an RC boat spilt right through the middle – anything goes!
The Prize
The winner will receive a Store Credit that is valid for 30-days. If you have any problems with the 30-days timeline, let us know and we could activate the coupon whenever you are ready. Each month we will only pick out one winner so Crash Away!
How to Join?
Take a photo of your EPIC CRASH and upload it Here. Registration is not needed, however, please ensure that your Email Address is entered correctly, otherwise, we won't be able to contact you even if you win.
The photo has to be under 8MB and allowed file types include: jpg, jpeg, gif, and png.
Note: Date-of-Birth is an optional field.
The Rules
Each participant may only submit 1 photo (per month) and only photos submitted no later than the last Friday of each month will be considered. If you have been selected as that months' winner, we will send you 3 questions about yourself and your crash. Once we hear back from you, we will send you your prize via email. Your photo will also be featured on our Facebook page, Community page, Pinterest, Instagram, website, and blog. The English language version of the rules shall be controlling in all respects and shall prevail in case of any inconsistencies with translated versions if applicable.
---
Hear it First: Join our Mailing List
Sign up to receive new product updates, exclusive discounts, news, and more!