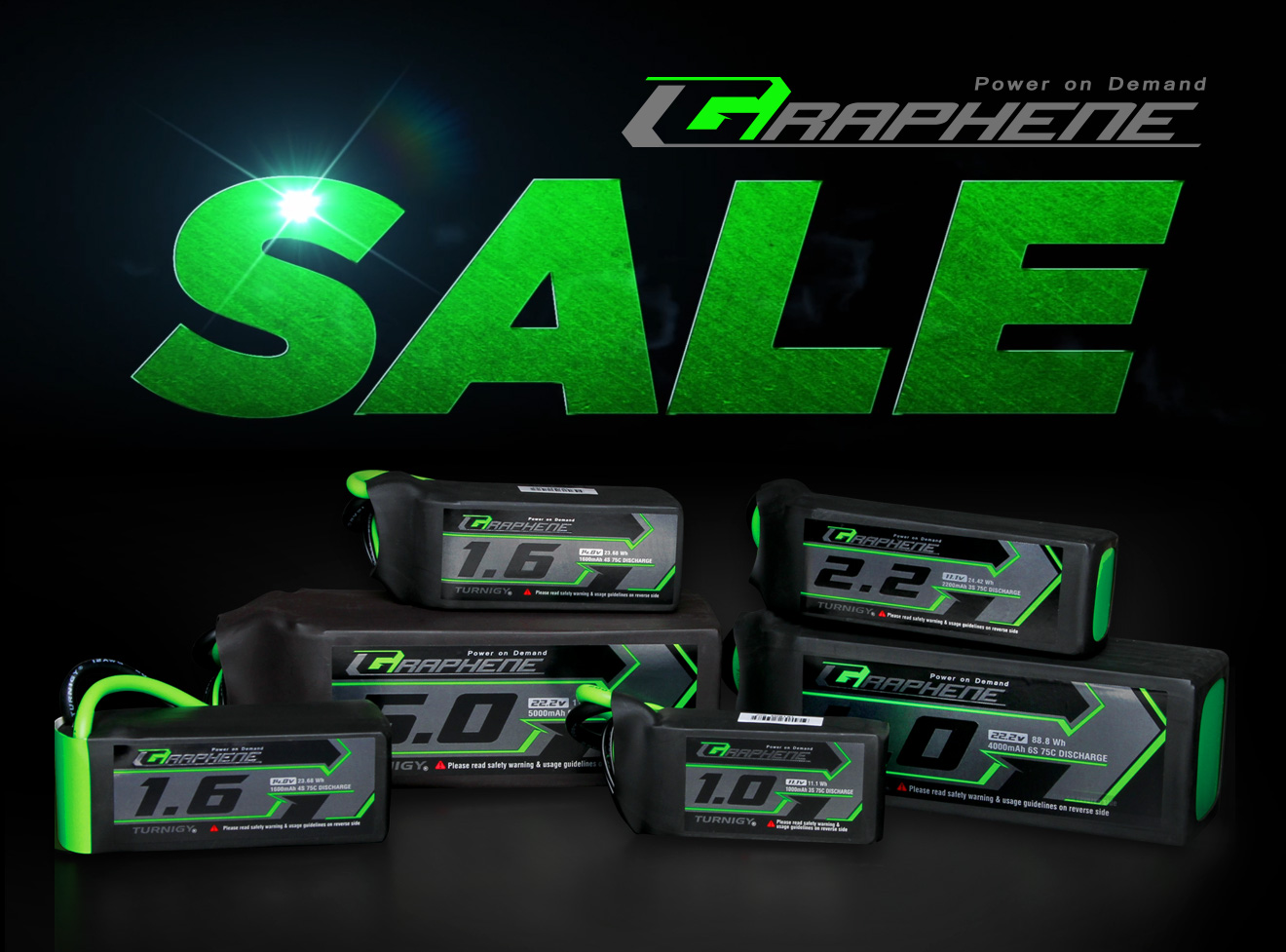 When Turnigy Graphene lipo packs first exploded onto the scene a few years ago they caused an absolute sensation and justifiably so. Turnigy was the first company to offer higher performance graphene based lipos to RC customers and the increase in performance and power was clear for everyone to see and enjoy. More recently Turnigy led the way once more by further improving their Graphene based offerings with the latest Turnigy Panther lipos that pack a rock solid 75C continuous discharge on top of offering a lower internal resistance and minimal voltage sag
The great news now is that the latest range is currently on sale from our international warehouse, Hong Kong, so you have the change to enjoy premium level performance and make a huge saving at the same time! Whilst stocks last, Hobbyking are offering up to 50% discount on selected Turnigy Graphene Panther packs plus with the recently improved shipping policy and rates, you might be surprised just how cost effective shipping options are now from Hong Kong.
Check out the full range of batteries on sale and grab some cheap power whilst you can!
---
Hear it First: Join our Mailing List
Sign up to receive new product updates, exclusive discounts, news, and more!