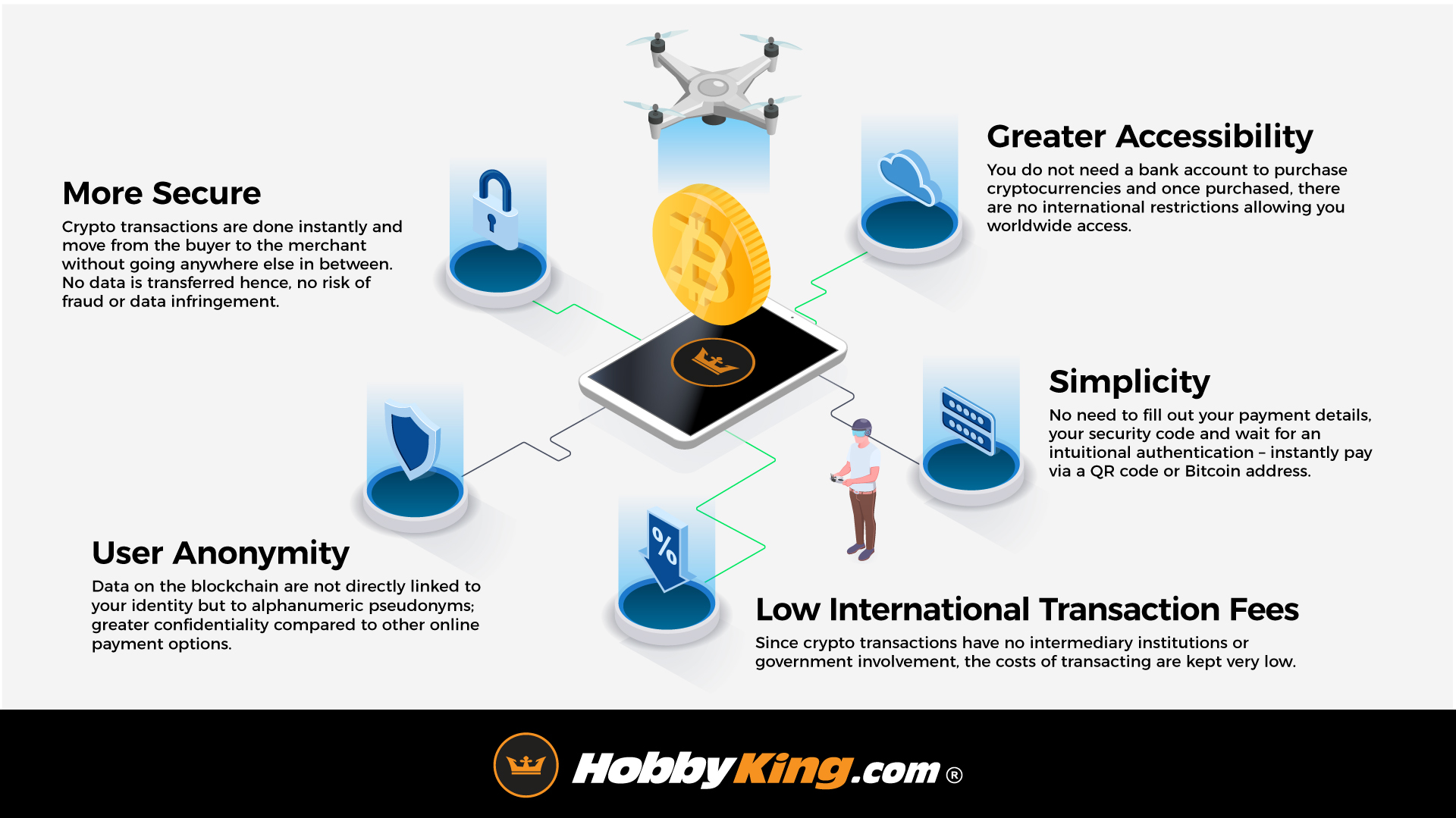 Cryptocurrencies are a form of digital or virtual currency that is secured by cryptography; making it nearly impossible to counterfeit or double-spend. Many cryptocurrencies are processed via decentralized networks based on blockchain - a distributed, secure, encrypted digital ledger enforced by a disparate network of computers.
Cryptocurrencies Provide the Following Advantages to Customers:
Discretion and Privacy (User Anonymity)
Reduced Transaction Fees
Accessibility
Greater Simplicity
If you are looking for a quick, easy, and secure online payment method without compromising any personal data, then use Bitcoin to pay for your next order at HobbyKing.com using Coingate.
As an update, we've expanded our Bitcoin (BTC) payment support to all countries. You can now use bitcoin as payment anywhere with the exception of the listed sanctioned and high-risk countries due to regulatory reasons.
To pay using bitcoin, place an order as you usually would, click on "Checkout", update your order details, and select "Bitcoin via Coingate" as your payment method during checkout:

NOTE: You do not need a Coingate account to make a purchase, however, you do need a crypto wallet (any would do). If you don't already have a crypto wallet, you can click here to find out which wallet may best suit your needs.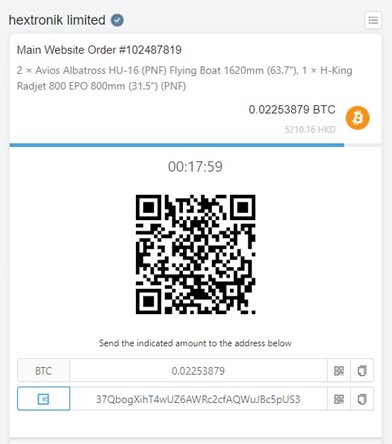 Once you have selected and confirmed Bitcoin as your payment method, you will be brought to an invoice page where you could complete the transaction by scanning the QR code with your Bitcoin wallet or manually copy the Bitcoin address and paste it into your wallet.
---
Please click here for more details on how to pay using Bitcoin (BTC). For more details or assistance, please contact our support team here.
You can also reach out to Coingate's support channel here for issues with registration or payments.
We are also be looking into expanding support for more cryptocurrencies based on customer feedback.
Hear it First: Join our Mailing List
Sign up to receive new product updates, exclusive discounts, news, and more!