GENUINE A123 Systems 18650 1100mAh LiFePo4 Cell w/ tabs (GENUINE)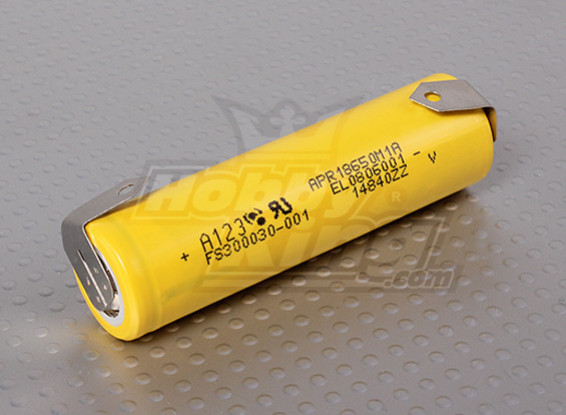 GENUINE A123 Systems 18650 1100mAh LiFePo4 Cell w/ tabs (GENUINE)
want FREE shipping?
Click
here
to find out more!
Report Issue
Not Cheapest?
Copy and Share the Below URL
Produced by Enerland/A123 Systems

Nominal Capacity & Voltage: 1.1Ah, 3.3v
Recommended standard charge method: 1.5A to 3.6v CCCV, 45min
Recommended fast charge current: 5A to 3.6v CCCV, 15min
Max continuous discharge: 30A
Pulse discharge at 10sec: 65A
Cycle life at 10C discharge, 100% DOD: Over 1,000 cycles
Recommended charge/cutoff voltage: 3.5v to 2v
Operating temp: -30 ~ +60degC
Cell Weight: 39g
You may be able to find these cells at a lower price from refurbish sources or from companies who are no longer A123 resellers; offloading old inventory.
All our A123 cells are new and we continue to maintain a good relationship with A123 Systems for restocking and warranty purposes.
All A123 cells are guaranteed for 12 months!
These are Genuine A123 cells. Not Chinese fakes.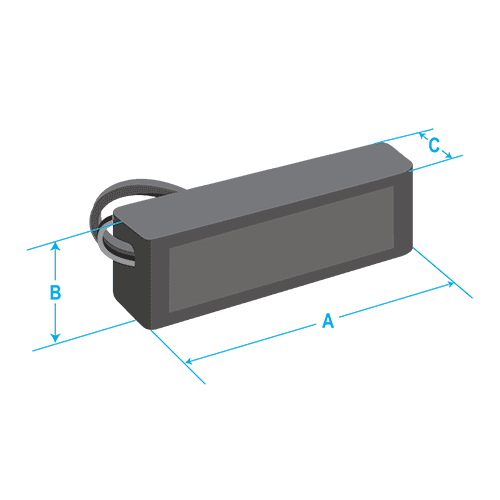 Andrey | Verified Buyer
Customer Rated
Nov 04, 2012
fluffy11 | Verified Buyer
Customer Rated
Oct 29, 2012
Power_VANO | Verified Buyer
Certified Buyer Rated
Jun 18, 2012
norbique | Verified Buyer
Customer Rated
Mar 08, 2012
makeloveinisrael | Verified Buyer
Customer Rated
Feb 19, 2012
makeloveinisrael | Verified Buyer
Customer Rated
Jan 28, 2012
worden | Verified Buyer
Certified Buyer Rated
Jan 02, 2012
Stephen | Verified Buyer
Customer Rated
Sep 02, 2011
Customer | Verified Buyer
Customer Rated
May 24, 2011
Customer | Verified Buyer
Customer Rated
May 07, 2011