Turnigy LiHV 5000mAh 4S 15.2V 35C Hardcase Pack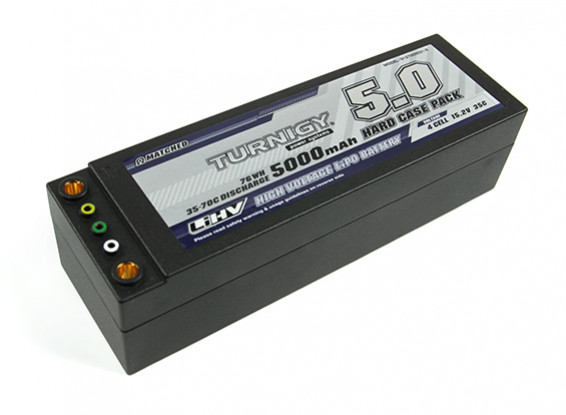 Turnigy LiHV 5000mAh 4S 15.2V 35C Hardcase Pack
want FREE shipping?
Click
here
to find out more!
Report Issue
Not Cheapest?
Copy and Share the Below URL
Get the jump on the competition with Turnigy LiHV (High Voltage) Hardcase packs.
Turnigy LiHV hardcase packs are designed purely for squeezing more power out of your existing drive train. You'll immediately notice the difference with super punchy acceleration
The awesome thing about Turnigy High Voltage batteries is that you can charge them with any standard lipo charger for basic use and they will simply perform like a standard pack. However when using high voltage chargers such as our Turnigy Neutron chargers you will unlock the full potential of these High Voltage batteries.
LiHV stands for "High Voltage Lithium Polymer". These batteries have been around for years and can be safely charged to 4.35V, higher than the typical voltage of Lipos.
The advantages of LiHV batteries are the higher power and longer running times. LiHV batteries can be charged to 4.35V per cell, higher than normal LiPo batteries which sit at 4.20V. For example, a 4S LiHV pack charged at 4.35V would give you 17.4V. Whereas a Lipo battery on the same charge would only get 16.8V. LiHV batteries also have a lower internal resistance and are less prone to "puffing".
If you are looking for a peformance upgrade then look no further than the Turnigy High Voltage series.
Features:
• Higher charge voltage than standard lipos
• High discharge rates
• Perfect for high performance models
• Higher capacity than comparable size packs
• Heavy duty silicone wire discharge leads
Specs:
Minimum Capacity: 5000mAh
Configuration: 4S1P /15.2V/ 4Cell
Constant Discharge: 35C
Peak Discharge (10s): 70C
Pack Weight: 670g
Pack Size: 165x52x44mm
Charge Plug: JST-XH
Discharge Plug: 5.5mm Bullet-Connector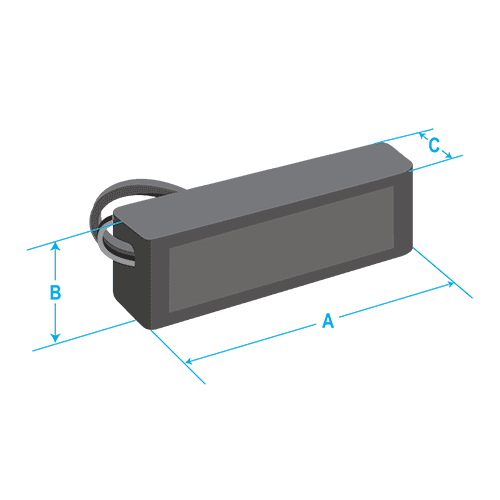 Steven | Verified Buyer
Whats not to like?
Feb 07, 2019
Hugh | Verified Buyer
Absolute Monster
Aug 28, 2018
Wavecruizer | Verified Buyer
Robin Ducker | Verified Buyer
Elliot | Verified Buyer
Too long for most vehicles
Jan 04, 2017
raff anthony | Verified Buyer
Customer Rated
Sep 17, 2016
raff anthony | Verified Buyer
Customer Rated
Sep 13, 2016
Ominex | Verified Buyer
Certified Buyer Rated
Sep 07, 2016
le saint | Verified Buyer
Certified Buyer Rated
Jul 11, 2016
Greg | Verified Buyer
Customer Rated
Mar 20, 2016