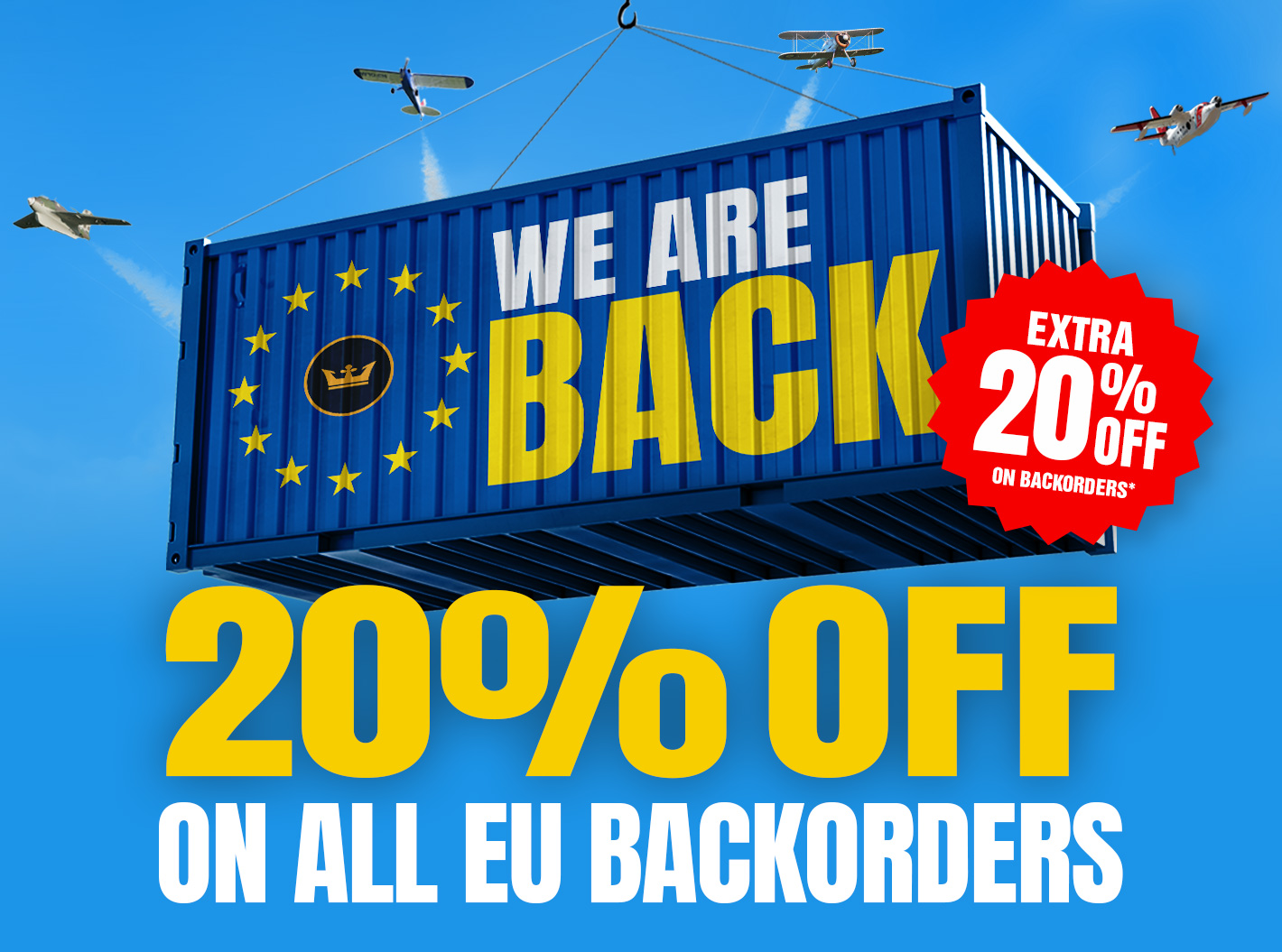 We here at HobbyKing are working hard not only on getting stock replenished in our warehouses, but increasing the amount of stock we send. Now customers in the EU can secure those much longed for items before the stock arrives with our backordering system now active in the new EU warehouse. Previously reserved for the International warehouse in Hong Kong only, we're now rolling out the backorder function in the EU warehouse as well.
For a limited time, backorders will be possible on selected items from the EU, not only that, but we're also giving you an extra 20% discount on any backorder placed from the EU warehouse on qualifying items (see our page link below). So, check out this link to see all the items currently on discount in our EU Backorder Sale!*
HobbyKing, your dedicated, passionate, online supplier for all your RC modeling needs now has a brand-new presence in Europe, we hope you are as excited as we are about this fantastic news.
*20% discount is already included in the sale price shown on all items in the EU Backorder Sale category.
Start saving on your EU backorder now!
---
Hear it First: Join our Mailing List
Sign up to receive new product updates, exclusive discounts, news, and more!