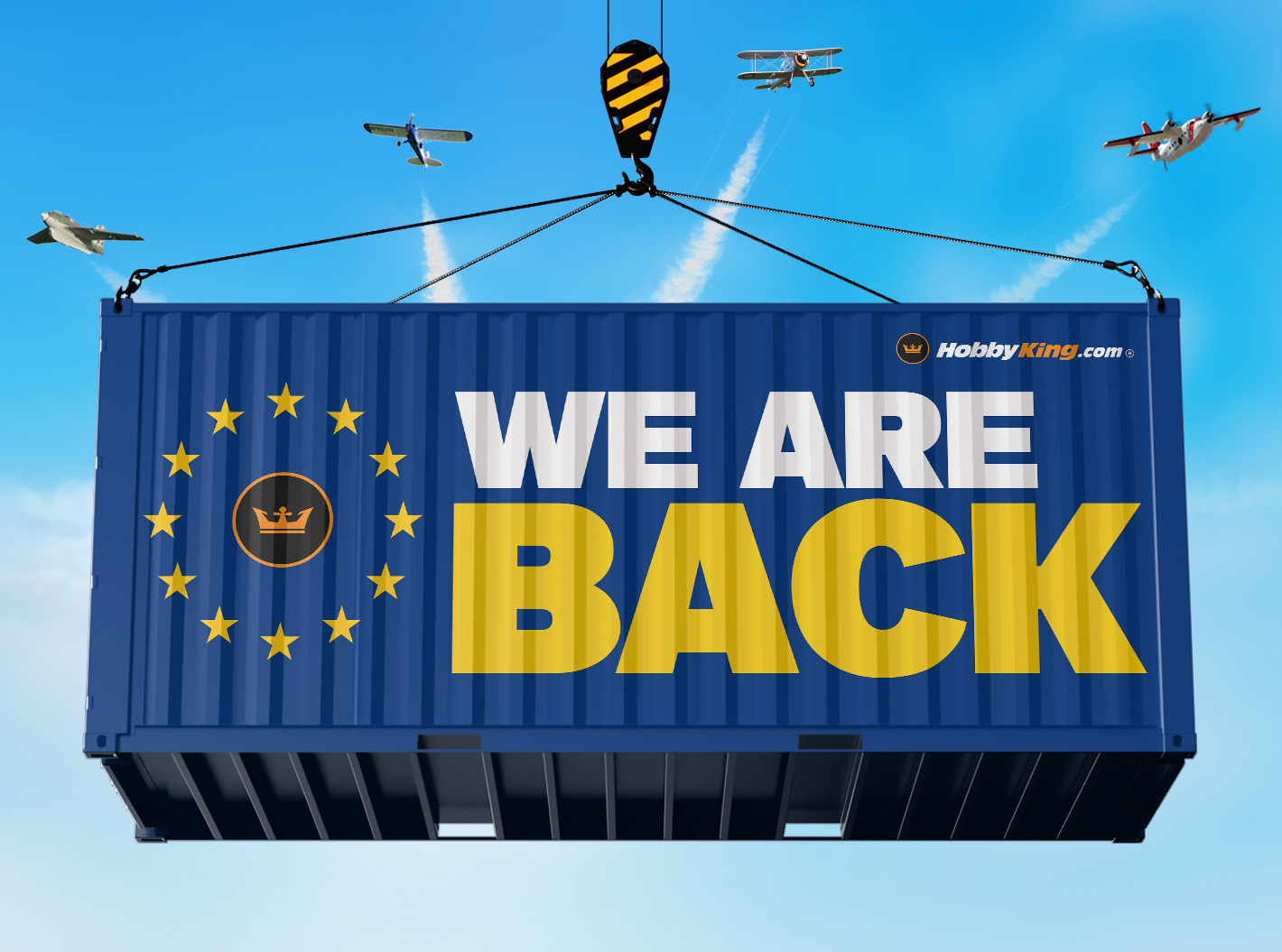 HobbyKing are excited to announce the opening of a new EU warehouse in the heart of Europe. This latest modern, state of the art warehouse will service customers all over Europe with much better shipping rates than we have been able to offer recently, also we will be offering free shipping on orders over certain values, the order value is dependent on the shipping area, (free shipping policy link below).
As this announcement is being made, the new warehouse is receiving brand new stocks of batteries, servos, motors, ESCs, and all you favourite HobbyKing products on a regular basis. It will take time to be back to a full inventory, but we will be striving to complete this as soon as possible. We also have lots of awesome new products in the pipeline, so please watch out for our marketing emails, and notices on all the popular social media sites to make sure you do not miss out on all the latest news, and special offers.
After a turbulent couple of years, this next chapter in the exciting journey of HobbyKing is being made possible by new investment, a renewed drive, and even more passion than ever by the dedicated HobbyKing team. We will continue to strive to be one of the leading online RC hobby suppliers around the globe, and to continue offering RC products at the best possible prices. We also aim to improve all our services to you, from faster order processing and dispatch times, to increasing our customer care experiences.
HobbyKing, your dedicated, passionate, online supplier for all your RC modeling needs now has a brand-new presence in Europe, we hope you are as excited as we are about this fantastic news.
Free shipping terms and conditions.
---
Hear it First: Join our Mailing List
Sign up to receive new product updates, exclusive discounts, news, and more!