EagleTree Vector Flight Controller w/ OSD, GPS and PSU Sensor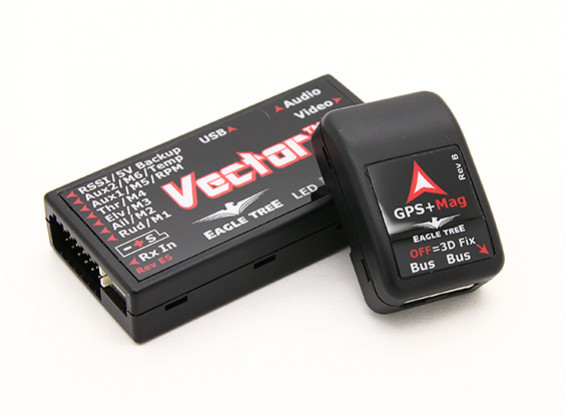 EagleTree Vector Flight Controller w/ OSD, GPS and PSU Sensor
want FREE shipping?
Click
here
to find out more!
Report Issue
Not Cheapest?
Copy and Share the Below URL
Years in the making and built from the ground up with simplicity in mind, the Vector has everything we hobbyists have dreamed about for our recreational FPV models in one small, lightweight easy to use product. The Vector system includes the base controller unit, the GPS/Magnetometer, and the Current Sensor/PSU. The Vector's feature list is too long to list, but here is an overview of key points:
Full Color OSD
The Vector's built-in OSD provides features not found anywhere else. With smooth, razor sharp color graphics, colors are fully adjustable to your preference. Nearly all of the Vector's parameters can be displayed in 3 optional ways. Of course, all the other OSD features you've come to expect from Eagle Tree, such as RADAR, ladders, compass, full "F16" as well as simple AHI, flight simulator, manual waypoints, monitoring of up to four battery voltages, and a huge list of parameters available for display are there in the Vector. Even voice alerts can be set up. If your camera fails in flight, the OSD continues to operate in "no camera" mode. This is also handy if you want to configure the Vector via your radio, but don't have a camera connected. The Vector is also the first OSD to provide charting graphical as well as acoustical tone variometers.
Flight Controller
Utilizing proven Guardian technology, the Vector's built-in, full featured flight controller is equally at home with both fixed wing (traditional, elevon, v-tail, etc.) and multirotor (tricopter, quadcopter, hexacopter) aircraft. And, since the controller is fully integrated with the OSD, everything can be adjusted via the onscreen menus rather than needing to drag a laptop or other device to the field.
Numerous flight modes are available, and are easily selectable via one or more switches on your radio such as: 2D or 3D lock, RTH, Geofence, Loiter, Cartesian and Polar.
Radio Control Interface
The Vector's receiver input harness with labeled connectors makes it easy to connect to any receiver. Supporting 3 types of input: standard/PCM, SPPM and S-BUS. The Vectors flight modes are easily accessed via a 2 or 3 position "mode switch" on your radio. Further, a "submode" switch can be configured to allow more modes to be easily selected during flight. The meaning of each switch position is easily programmable via the Vector's menus.
Current Sensor with Integrated Power Supply Unit (PSU)
The high efficiency, low noise PSU accepts up to 6S voltage input, and provides filtered 12V and 5V output at 1.5A max per channel. It's perfect for powering most FPV gear, and also powers your receiver on multirotors with "Opto" ESCs, eliminating the need for an external BEC.
Powerful PC Setup Software
Want to configure your Vector via your PC or laptop? Our powerful, interactive PC software and the Vector's USB interface make this easy. Configuration files let you easily move your Vector from model to model without needing to reconfigure everything. Tabs for visualizing GPS flight data, manual waypoint management, and many others make it quick and simple to fully utilize your Vector.
Features:
• Simple to set up and operate "out of the box" for both fixed wing and multirotor, with no PC required
• Built-in OSD with COLOR GRAPHICS!
• OSD display is fully configurable, so you can make the screen as simple or robust as you want it!
• Fixed wing and multirotor flight controller with GPS modes and RTH
• PCM, SPPM and S.BUS receiver support, with 4 types of RSSI
• Expandable with additional sensors, accessories, and internet firmware updates
Specs:
Dimensions (L x W x H, approximate): 65mm x 33mm x 14mm
Weight: FC 21g GPS/Mag: 13g
Current Sensor/PSU: XT60, 140 amps , 6s/25.2V, 12v 1A 5v 1A
Includes:
Vector Controller
Vector GPS/Mag w/GPS stand
Current Sensor/PSU
Receiver harness cable GPS harness cable, Audio cable, Video cable
Chris | Verified Buyer
Customer Rated
Sep 21, 2016
William | Verified Buyer
Customer Rated
Jun 08, 2016
mohd ali yusof | Verified Buyer
Customer Rated
Mar 12, 2016
Tomasz | Verified Buyer
Customer Rated
Nov 17, 2015
hotrod | Verified Buyer
Customer Rated
Sep 08, 2015
| Verified Buyer
Certified Buyer Rated
Sep 03, 2015
QuadFinger | Verified Buyer
Certified Buyer Rated
Jul 20, 2015
Theunsie | Verified Buyer
Customer Rated
Aug 28, 2014
| Verified Buyer
Certified Buyer Rated
Aug 17, 2014
Upload your file
Only registered users can upload files.
Please log in or register to start helping your fellow hobbyists today!
Accessories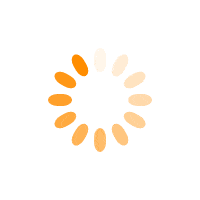 Was &nbsp $40.84
Now save save $10.85 $10.85
Special Price $29.99 $29.99
You save save $10.85 $10.85
Was&nbsp $40.84