Turnigy Bolt 500mAh 2S 7.6V 65~130C High Voltage Lipoly Pack (LiHV)

Turnigy Bolt 500mAh 2S 7.6V 65~130C High Voltage Lipoly Pack (LiHV)
want FREE shipping?
Click
here
to find out more!
Report Issue
Not Cheapest?
Copy and Share the Below URL
Turnigy Bolt series high voltage lithium polymer batteries are here, ready to bring out the next level of power to your high-performance model. Turnigy Bolt batteries are built to the absolute highest standards to provide competition-level performance. With features such as gold-plated balance leads, silver-plated discharge wires, and a reformulated matrix to allow you to safely charge them up to 4.35 volts per cell! These batteries are simply unmatched by any other in performance and build quality!

In addition to the higher nominal and max voltage, they are engineered to take high C rate discharge up to 65C continuous. Basically what this means is that these batteries will provide more power in your machine, especially during high current draw maneuvers, and they will provide a longer cycle life due to the lower operating temperatures of the pack.

Top-notch performance and build quality make these packs ideal for high-demand flying such as 3D helicopters, EDFs, F3A, and any other high current draw applications. Each pack is built with heavy-duty flexible silicone wire leads and a pre-installed connector ready to handle all you can throw at it. The great thing about the Turnigy Bolt batteries is that you can charge them with any standard lipo charger for basic use, they will simply perform like a standard pack. When using the proper charger such as our Turnigy Neutron chargers, which is designed with the special protocol for these LiHV batteries, you can unlock the full potential of the Turnigy Bolt batteries.

More than just a fancy name. TURNIGY Bolt series lithium polymer batteries are built with a LiCo nano-technology substrate complex and an all-new CNT (carbon nano tube) additive greatly improving power transfer and making the oxidation/reduction reaction more efficient, this helps electrons pass more freely from anode to cathode with less internal impedance. In short; less voltage sag and a higher discharge rate than a similar density lithium polymer (non-nano-tech) battery.
LiHV stands for "High Voltage Lithium Polymer". These batteries have been around for years and can be safely charged to 4.35V, higher than the typical voltage of Lipos.
The advantages of LiHV batteries are higher power and longer running times. LiHV batteries can be charged to 4.35V per cell, higher than normal LiPo batteries which sit at 4.20V. For example, a 4S LiHV pack charged at 4.35V would give you 17.4V. Whereas a Lipo battery on the same charge would only get 16.8V. LiHV batteries also have lower internal resistance and are less prone to "puffing".
For those that love graphs, it means a straighter, longer curve. For pilots, it spells stronger throttle punches and unreal straight-up performance.

Unfortunately with other big brands; numbers, ratings, and graphs can be fudged. Rest assured, Turnigy Bolt series LiHV packs are the real deal, delivering unparalleled performance!

Features:
• Higher charge voltage than standard lipos
• Super high 65C discharge rate
• Perfect for high-performance models
• Higher capacity than comparable-size packs
• Heavy-duty silicone wire discharge leads

Specs:
Capacity: 500mAh
Voltage: 2S1P / 2 Cell / 7.6V
Discharge: 65C Constant / 130C Burst
Weight: 33g
Dimensions: 55x30x11mm
Balance Plug: JST-XH
Discharge Plug: JST Connector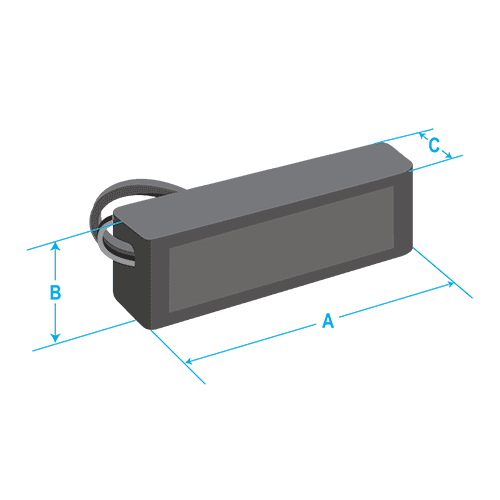 tru | Verified Buyer
very good experience.
Feb 24, 2022
Greg | Verified Buyer
Mighty Mini Battery
Jan 24, 2022
MarkR | Verified Buyer
Excellent value, good performance
Aug 27, 2021
Excellent | Verified Buyer
RichardN | Verified Buyer
chetterb | Verified Buyer
Great produ t
Feb 05, 2021
Mike B. | Verified Buyer
Great HV battery
Nov 21, 2020
Mits | Verified Buyer
Perfect replacement for a kyosho mini inferno st Half8 nitro
Jul 19, 2020
Ssstu | Verified Buyer
Turnigy bolt 500mah 2s
Jun 21, 2020