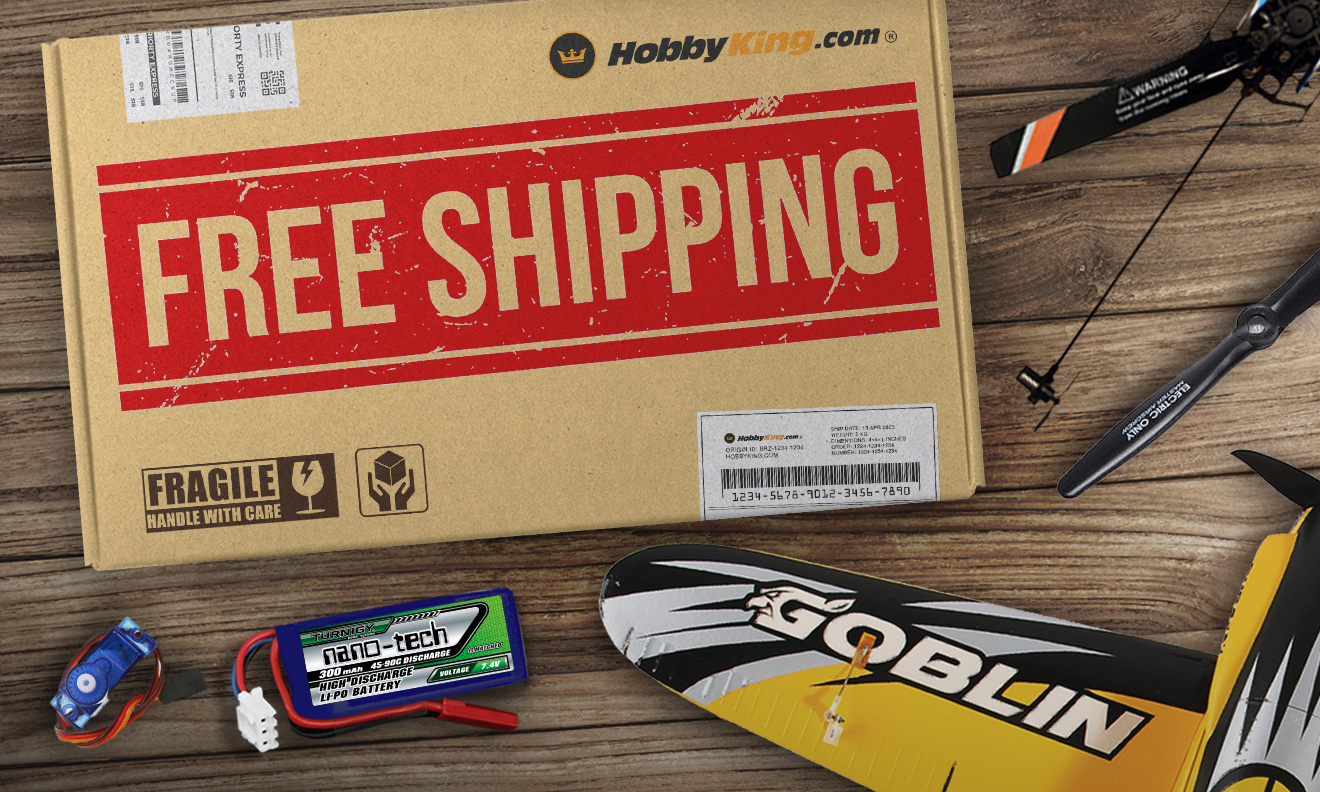 Here at Hobbyking we've been going through somewhat of a realignment recently in reaction to changes in the markets and global situations this past year. We've shifted our focus to serving a global customer base from our global warehouse in Hong Kong since the closing of several of our regional warehouse over the last 12 months. There are some key benefits in centralizing our distribution, most notably reduced costs and stock replenishment times, benefits we can directly pass onto you, the customer, in the form of lower retail pricing and shorter out of stock periods. However one of the key area's of concern we repeatedly received feedback on was shipping costs and shipping times. We'll we're happy to let you know we heard that message loud and clear and can now offer global free shipping* on any order over 200USD and under 2kg** (actual or volumetric, which ever is greater at checkout) from the International Warehouse Hong Kong, terms and conditions apply, see below.
This new Global Free Shipping from the International Warehouse comes in addition to the already reduced paid shipping fee's we've bought online over recent months and not only that but we will continue to work to improve shipping options and costs further as we roll through 2023, shipping discounts on larger items for examples and reduced oversized rates are all in the works and we'll continuing to make shipping cost reduction a primary focus to improve the service we can offer you, our valued customers across the globe!.
Terms and Conditions:
All* orders with a cart total of $200 USD or more and total weight of 2kg** or less qualify for Global Free Shipping from the International warehouse. Pricing is in US Dollars. Products shown are for illustration purposes only.
*Exclusions may apply for oversized/bulky items and specific delivery destinations based on our discretion.
**Some shipping couriers use volumetric weight rather than physical weight, in which case the 2kg limit will be based on the volumetric weight. Courier availability will depend on the product type and delivery destination.
---
Hear it First: Join our Mailing List
Sign up to receive new product updates, exclusive discounts, news, and more!