Turnigy nano-tech 950mah 1S 25~50C Lipo Pack (Walkera V120, X100)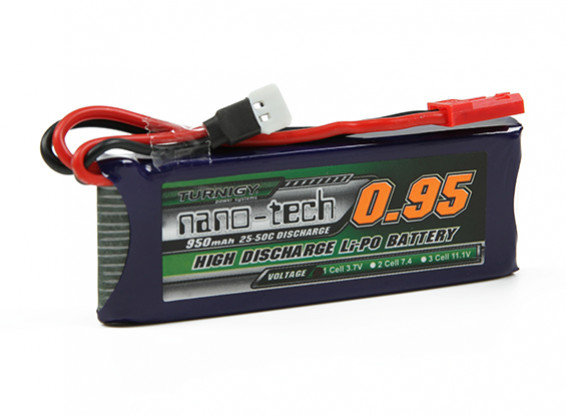 Turnigy nano-tech 950mah 1S 25~50C Lipo Pack (Walkera V120, X100)
want FREE shipping?
Click
here
to find out more!
Report Issue
Not Cheapest?
Copy and Share the Below URL
Finally, a nano-tech has arrived for your Walkera V120 and X100 helicopters. Boost the performance of your machine with this 1S 950mAh 25-50C high power Lipo.
The Turnigy nano-tech round single series cells are the perfect solution for many applications where space and weight are at a premium. These round Lipoly cells can be soldered together to make custom packs to suit your needs.
More than just a fancy name. TURNIGY nano-tech Lipoly batteries were designed from the ground up with serious peformance in mind. Utilising an advanced LiCo nano-technology substrate that allows electrons to pass more freely from anode to cathode with less internal impedance. In short; less voltage sag and a higher discharge rates than a similar density lithium polymer (non nano-tech) batteries.
For those that love graphs, it means higher voltage under load, straighter discharge curves and excellent performance. For pilots it spells stronger throttle punches and unreal straight-up performance. Excellent news for 3D pilots!
Unfortunately with other big brands; numbers, ratings and graphs can be fudged. Rest assured, TURNIGY nano-techs are the real deal, delivering unparalleled performance!
Spec.
Capacity: 950mAh
Voltage: 1S / 3.7V
Discharge: 25C Constant/ 50C Burst
Weight: 25g (including wire, plug & case)
Dimensions: 68x7x25mm
Balance Plug: N/A
Discharge Plug: Walkera style / JST
Advantages over traditional Lipoly batteries;
• Power density reaches 7.5 kw/kg.
• Less Voltage sag during high rate discharge, giving more power under load.
• Internal impedance can reach as low as 1.2mO compared to that of 3mO of a standard Lipoly.
• Greater thermal control, pack usually doesn't exceed 60degC
• Swelling during heavy load doesn't exceed 5%, compared to 15% of a normal Lipoly.
• Higher capacity during heavy discharge. More than 90% at 100% C rate.
• Fast charge capable, up to 15C on some batteries.
• Longer Cycle Life, almost double that of standard lipoly technology.
The nano-core technology in lithium ion batteries is the application of nanometer conductive additives. The nanometer conductive additives form ultra-strong electron-conducting networks in the electrodes which can increase electronic conductivity.
These additives create the ability for imbibition in the carrier liquid to supply more ion channels. This improves the ability of ion transmission and ion diffusion. Through improving electronic conductivity and ion transmission, the impedance is reduced and the polarization of high rate discharge decreases greatly.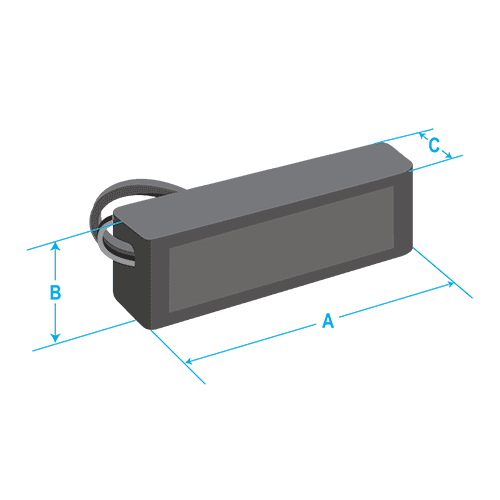 Luma | Verified Buyer
Versatile batteries
May 03, 2021
Mikeromeo | Verified Buyer
Batterie LiPo 950 mAh
Sep 21, 2020
andi | Verified Buyer
good ratio low weight capacity
Jun 30, 2020
travis | Verified Buyer
great product
Mar 05, 2020
Enry | Verified Buyer
Good battery Low price
Aug 17, 2019
LOU | Verified Buyer
The best in class
May 20, 2019
Nor | Verified Buyer
Highly recommend
Apr 29, 2019